Low levels of biosimilar uptake in Canada Posted 24/07/2020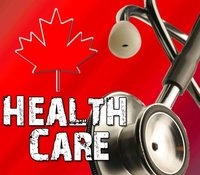 Data from Canada's Patented Medicine Prices Review Board (PMRPB) reveal an increasing number of biosimilar approvals in recent years, yet Canada lags behind other nations in terms of both approvals and uptake.
Using publicly available information, the PMRPB report compares biosimilar approvals, uptake and pricing levels between Canada and other nations.

The data shows that an increasing number of biosimilars have been approved since 2006 in Europe, the US and Canada, see Figure 1. The first biosimilar was approved in Canada in 2009 and an additional eight biosimilars were approved in the country up until 2018.

Figure 1: Cumulative number of medicines with biosimilars approved in Europe, the US and Canada, 2006 to 2018


EMA: European Medicines Agency; FDA: US Food and Drug Administration.
Source: EMA, Health Canada, US FDA.

The data also show however that Canada lags behind Europe and the US in terms of total approvals. It was also slower to make its first approval, with the US and Europe both approving their first biosimilars in 2006.

Although nine biosimilars were approved in Canada by 2018, only five had recorded sales. By comparison, Europe had recorded sales for 13 of its 15 approved biosimilars in 2018.

However, more recent data not included in Figure 1 shows an improved situation for biosimilars in Canada. In 2019, two additional biosimilars were approved by Health Canada (trastuzumab and rituximab) and both have recorded sales. Sales were also recorded for three other biosimilars (bevacizumab, insulin lispro and pegfilgrastim) in 2019.

The data presented by the PMRPB also reveals that prices for biosimilars in Canada are generally higher than other international markets. Prices for four of the five biosimilars sold in Canada in 2018 were higher than in other countries. For example, the average price for insulin glargine in Canada in the last quarter of 2018 was 23% higher than the OECD average. The average price for infliximab in Canada was 45.8% higher than the OECD average, while the average price for etanercept was 34.3% higher.

Finally, the analysis shows that biosimilar uptake in Canada is modest. Figure 2 reveals that biosimilar uptake for 13 major biologicals, shown in Table 1, is generally low. In fact, the majority of biosimilars had 0% uptake in the fourth quarter of 2018, see Figure 2.
Table 1: Total 2018 Canadian sales for 13 biological medicines

Biological

Sales in Canada, 2018

(CA$ millions)

Infliximab

$1,123

Adalimumab

$800

Etanercept

$309

Insulin glargine

$285

Rituximab

$266

Trastuzumab

$186

Filgrastim

$133

Epoetin alfa

$103

Insulin lispro

$77

Enoxaparin sodium

$58

Pegfilgrastim

$47

Somatropin

$43

Follitropin alfa

$18
Figure 2: Biosimilar uptake, in share of units, for the biologicals shown in Table 1 in Canada as of the fourth quarter of 2018

There are however some exceptions. Biosimilar filgrastim, for example, had 71.5% uptake, which may be because it is primarily prescribed to treatment-naïve patients.

Reasons for the generally low levels of biosimilar uptake in Canada include: interchangeability (biosimilars are not interchangeable with the reference biological in Canada and the decision to prescribe a biosimilar or switch to one rests with the prescribing physician); payer policies (most public payers reimburse biosimilars for treatment-naïve patients but nothing prevents a physician from prescribing a different brand-name medicine), switching (which has only recently been encouraged in Canada); and maintaining market share (various strategies are used by originator manufacturers to limit the uptake of biosimilars, such as giving free reference biologicals to hospitals and paying specialists for administering these medicines).

Related articles
Biosimilar infliximab uptake in Canada

The cost of biologicals in Canada

Analysis of biological sales for OECD countries

Trends in biological drugs in Canada

Permission granted to reproduce for personal and non-commercial use only. All other reproduction, copy or reprinting of all or part of any 'Content' found on this website is strictly prohibited without the prior consent of the publisher. Contact the publisher to obtain permission before redistributing.

Copyright – Unless otherwise stated all contents of this website are © 2020 Pro Pharma Communications International. All Rights Reserved.
Source: Government of Canada