Key considerations for providers in the US biosimilars market Posted 08/01/2021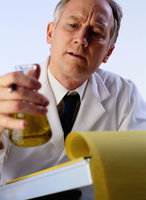 When it comes to the adoption of biosimilars, healthcare professionals (physicians, physician assistants, nurse practitioners and pharmacists) are key, noted in the Biosimilars 2020 Trend Report. They must have confidence in biosimilar approvals and support their uptake through prescribing. Providers need to have operational processes in place to allow for the use of biosimilars and must have assurance that these products are covered by payers. Most importantly, they have a key role in educating patients and ensuring the safe everyday use of biosimilars.
Educational campaigns and familiarity with biosimilars
Science-based educational campaigns about products and their use are key to user confidence. The US Food and Drug Administration (FDA) and other organizations have set up a variety of these campaigns that include information on biosimilar manufacture and development, approvals, the concept of extrapolation, and clinical considerations of biosimilar use. In addition, it is highlighted that specialty professional societies, such as the American Society of Clinical Oncology (ASCO) and the rare-disease patient and provider community, have recognized the benefits of biosimilars and have put effort into educating members on biosimilars.

The report highlights that, after five years of biosimilars, physicians now have improved knowledge of biosimilars products. It discusses a number of surveys and studies that highlight aspects of the changing biosimilars landscape in the US.

A 2018 market research study of 510 oncologists, haematologists and practice administrators showed that almost 80% were very or somewhat familiar with biosimilars, with 95% being very or somewhat confident that they are as safe as reference products.

However, another 2018 survey of 442 clinicians found that 55% were unfamiliar with biosimilars and 35% of physicians had never prescribed one. Despite this, 65% of respondents indicated willingness to prescribe them if there was a significant cost different for patients.

In addition, a 2019 survey of 100 doctors found that they had high confidence in using biosimilars, however, in contrast, they believed the main barrier to widespread biosimilar adoption was physician confidence, see Figure 1.

Figure 1: Barriers to biosimilar adoption

The report also notes that a capable manufacturer sales forces can help fill knowledge gaps in the healthcare system.

Operational processes
The savings expected from biosimilars are important when considering that hospital systems and providers are focused on cost savings while providing quality care. There are three key things that health systems and providers need to prepare for the growing availability of biosimilars:
Anticipate potential differences in delivery device between originators and biosimilars
Understand differences in electronic health record tracking when stocking originators and biosimilars
Become familiar with major payers' coverage and reimbursement policies for biosimilars
High-quality and reliable supply
Reference originator products and biosimilars are both held to the FDA's good manufacturing practice (GMP) standards. When deciding to use a product, providers should consider quality and the manufacturers ability to maintain supply.

Related articles
Biosimilars trend report 2020

FDA releases new information on interchangeable biologicals

FDA and FTC collaborate to deter anti-competitive behaviour for biologicals

LATIN AMERICAN FORUM – Coming soon!

To further enhance the objectives of GaBI in sharing information and knowledge that ensure policies supportive of safe biosimilars use, we are pleased to announce that we will be launching a new section on GaBI Online and GaBI Journal, the 'Latin American Forum' (in Spanish) featuring the latest news and updates on research and developments in generic and biosimilar medicines in Latin America.

Register to receive the GaBI Latin American Forum newsletter. Inform colleagues and friends of this new initiative.

LATIN AMERICAN FORUM – Próximamente!

Para fomentar los objetivos de GaBI sobre la difusión de información y conocimiento sobre las políticas de apoyo que garantizan el uso seguro de medicamentos biosimilares, nos complace anunciar el lanzamiento de una nueva sección en GaBI Online y GaBI Journal, el 'Latin American Forum' (en español), que presentará las últimas noticias y actualizaciones en investigación y desarrollo sobre medicamentos genéricos y biosimilares en Latin América.

Regístrese para recibir el boletín informativo GaBI Latin American Forum. Informe a colegas y amigos sobre esta nueva iniciativa.

Permission granted to reproduce for personal and non-commercial use only. All other reproduction, copy or reprinting of all or part of any 'Content' found on this website is strictly prohibited without the prior consent of the publisher. Contact the publisher to obtain permission before redistributing.

Copyright – Unless otherwise stated all contents of this website are © 2021 Pro Pharma Communications International. All Rights Reserved.
Source: Amgen Biosimilars