Key considerations for payers, employers and patients in the US biosimilars market Posted 22/01/2021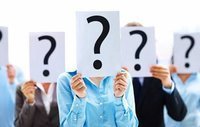 While financial savings are important for driving biosimilar uptake, they are not the only consideration for payers and providers. Other factors include manufacturer reputation for producing high-quality products, reliably supplying these products, and understanding provider and payer clinical, economic and operational needs and decision-making drivers.
Payers and employers
Employers
Biosimilars work best in a competitive environment and payers are excited about the availability of new biosimilar products, according to the US Biosimilars Trend Report 2020. A number of plans are now replacing originators with biosimilars, or designating them as preferred products, which demonstrates payers' confidence in these new products.

In the US, 49% of the population (over 157.3 million people) are covered by employer-sponsored health insurance. As such, employers have an interest in keeping healthcare costs down and biosimilars offer an opportunity for savings.

Over the last 10 years, employee benefits have become a significant budget line item for employers due to escalating healthcare costs, low interest rates and an ageing workforce. Large companies estimate their healthcare costs to increase by up to 6% in 2020, to US$15,375 per employee. This is above expectations for inflation. Year on year, insurers' medical costs have increased between 5.5%‒9% since 2011.

Adoption and impact for employers
The report explains that employers must balance their healthcare spend with maintaining profits. Biosimilars offer a good option here and one strategy to lower the burden of healthcare costs is to offer value-based policies. It is noted that a survey found that 30% of employers are incentivizing the use of biosimilars and another 39% plan to look into such strategies in the coming two years. In addition, a 2018 study found that if biosimilars reach a 50% share of a biological, annual cost reductions for employers could reach 8.4%, or up to US$315 million.

The National Alliance of Healthcare Purchaser Coalitions outlines some steps for employers to influence change and create opportunities for employees dealing with diseases. These include:
• Quantifying the biosimilar opportunity by initiating conversations with vendors about fill rates and savings potential
• Reviewing specialty pharmacy benefit design to ensure support of appropriate use and access
• Partnering with vendors to determine the best ways to drive appropriate promotion, adoption and utilization of biosimilars
• Educating employees about the value of biosimilars to enable informed decision-making

Patients
Patient understanding of biosimilars is key to their utilization, to encourage their use, education is of paramount importance.

Patients need to understand:
What a biosimilar is and information on its safety and efficacy
The types of clinical trial processes undertaken by a biosimilar. If these are not the same as other US Food and Drug Administration-approved products, is that ok?
The cost of a biosimilar and the cost relative to other available products
If there are any patient assistance products for biosimilars to help with cost
If there is a biosimilar product for the biological they are taking and if it is a good idea to switch
Benefits and considerations
Overall, it is clear that biosimilars offer potential benefits to everyone in the healthcare system. They lead to lower spending as they offer a lower cost treatment option and competition can drive prices of all products down. These savings can go towards spending on new, innovative therapies.

Two factors drive savings from biosimilars use:
Biosimilar development costs less due to the FDA abbreviated approval pathway. Typically, biosimilars can cost up to US$200 million to develop whereas reference products can cost US$2.6 billion. In theory, this spending difference can lead to cheaper products.
Biosimilars contribute to competition ‒ with more treatment options available for a disease or condition, manufactures may be incentivized to lower prices due to competition.
Related articles
Biosimilars policy considerations in the US

US biosimilars reimbursement: Medicare and 340B

Key considerations for providers in the US biosimilars market

CMS launches insulin co-pay at US$35

LATIN AMERICAN FORUM – Coming soon!

To further enhance the objectives of GaBI in sharing information and knowledge that ensure policies supportive of safe biosimilars use, we are pleased to announce that we will be launching a new section on GaBI Online and GaBI Journal, the 'Latin American Forum' (in Spanish) featuring the latest news and updates on research and developments in generic and biosimilar medicines in Latin America.

Register to receive the GaBI Latin American Forum newsletter. Inform colleagues and friends of this new initiative.

LATIN AMERICAN FORUM – Próximamente!

Para fomentar los objetivos de GaBI sobre la difusión de información y conocimiento sobre las políticas de apoyo que garantizan el uso seguro de medicamentos biosimilares, nos complace anunciar el lanzamiento de una nueva sección en GaBI Online y GaBI Journal, el 'Latin American Forum' (en español), que presentará las últimas noticias y actualizaciones en investigación y desarrollo sobre medicamentos genéricos y biosimilares en Latinoamérica.

Regístrese para recibir el boletín informativo GaBI Latin American Forum. Informe a colegas y amigos sobre esta nueva iniciativa.

Permission granted to reproduce for personal and non-commercial use only. All other reproduction, copy or reprinting of all or part of any 'Content' found on this website is strictly prohibited without the prior consent of the publisher. Contact the publisher to obtain permission before redistributing.

Copyright – Unless otherwise stated all contents of this website are © 2021 Pro Pharma Communications International. All Rights Reserved.

Biosimilars policy considerations in the US
Source: Amgen Biosimilars