Guidelines needed for follow-on versions of NBCDs Posted 25/10/2013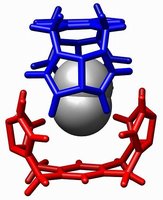 Currently, 'follow-on' versions of non-biological complex drugs (NBCDs), such as iron carbohydrates, liposomal drugs and glatiramoids, and which also include some synthetic proteins and polypeptides, are approved under the generics pathway.
However, like biologicals, NBCDs consist of different (closely related) structures that cannot be fully quantitated, characterized or described by (physico-)chemical analytical tools. The composition and quality of NBCDs are dependent on the manufacturing process and controls – just as is the case with biologicals. Therefore, approval of follow-on NBCDs via generics pathways may not be appropriate and use of biosimilars pathways for non-biologicals is also not appropriate.

Although guidelines have been, or are being, developed around the world for biosimilars, there are currently no regulatory guidelines for follow-on versions of NBCDs.

The NBCD Working Group in Europe is a network of scientific and clinical experts from academia, industry, regulatory bodies and knowledge institutes, which discusses specific aspects of the development and evaluation of NBCDs and gives its expert opinion. At the FIP Centennial Congress in 2012 the NBCD Working Group discussed several aspects of NBCDs and gave its opinion on how to evaluate NBCDs in the future [1].

An increasing number of NBCDs, including nanomedicines, are becoming targets for the development and introduction of follow-on products. Recent clinical data with NBCD follow-on products (iron sucrose) that were approved using a small molecule generics route revealed significant differences in efficacy and tolerability compared to the originator product. For this reason the NBCD Working Group is calling for a global regulatory framework to be established that considers the structural complexity and specific biological properties of NBCDs and provides clear guidance for the development and documentation of safe and effective follow-on products.

The NBCD Working Group is therefore suggesting that a stepwise similarity approach be used that includes appropriate clinical and/or non-clinical studies evaluating markers of pharmacokinetics, pharmacodynamics (if applicable) and safety/efficacy in relevant patient populations.

The group also advocates that as long as proof of therapeutic equivalence and similar safety profiles by appropriate studies is missing, interchange and automatic substitution between NBCDs and their follow-on products should be discouraged.

Editor's comment
Readers interested to learn more about NBCDs are invited to visit www.gabi-journal.net to view the following manuscript published in GaBI Journal:

The authorization of non-biological complex drugs (NBCDs) follow-on versions: specific regulatory and interchangeability rules ahead

If you are interested in contributing a research paper in a similar area to GaBI Journal, please send us your submission here.

Related articles
EMA issues draft reflection paper for iron-based nano-colloidal products

EU guidelines for nanosimilars

Recall of anaemia drug highlights safety issues of NBCDs

Reference
1. Mühlebach S, et al. The authorization of non-biological complex drugs (NBCDs) follow-on versions: specific regulatory and interchangeability rules ahead? Generics and Biosimilars Initiative Journal (GaBI Journal). 2013;2(4):204-7. doi:10.5639/gabij.2013.0204.054

Permission granted to reproduce for personal and non-commercial use only. All other reproduction, copy or reprinting of all or part of any 'Content' found on this website is strictly prohibited without the prior consent of the publisher. Contact the publisher to obtain permission before redistributing.

Copyright – Unless otherwise stated all contents of this website are © 2013 Pro Pharma Communications International. All Rights Reserved.