Recall of anaemia drug highlights safety issues of NBCDs Posted 05/04/2013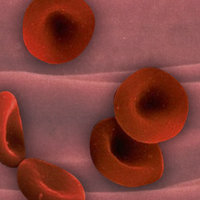 US-based biotech firm Affymax announced on 24 February 2013 that it is recalling all lots of its red blood cell-stimulating medicine Omontys (peginesatide). This could have broader implications on how FDA evaluates follow-on non-biological complex drugs (NBCDs).
Affymax and its marketing partner, Japan-based Takeda Pharmaceutical, are recalling all lots of the injectable drug after reports of severe allergic reactions and deaths in some kidney disease patients.

Hypersensitivity reactions have occurred within 30 minutes after administration of Omontys in 0.2% (approximately 50) of the more than 25,000 patients that have received the drug, with approximately a third of these being serious and in some cases requiring hospitalization. Fatal reactions have been reported in approximately 0.02% of patients (approximately 5) following the first intravenous dose of Omontys.

Omontys was approved in March 2012 for intravenous and subcutaneous administration for the treatment of anaemia in adult chronic kidney disease patients undergoing dialysis via a New Drug Application (NDA). Its approval was based on non-inferiority trials versus Amgen's Epogen (epoetin alpha) and Aranesp (darbepoetin alpha). Omontys is a chemically synthesized polymer-modified glycoprotein that acts as an erythropoiesis-stimulating agent (ESA) in the same way as Amgen's drugs, which hold a near-monopoly in treating anaemia in the kidney disease market.

Perhaps more worrying is the fact that Omontys had triggered serious allergic reactions long before February's recall. The anaemia drug was linked with life-threatening anaphylaxis in adverse event reports from August 2012, according to FDA records obtained by The Wall Street Journal.

This case highlights the inherent complexity of NBCDs and the relative confusion surrounding them, as NBCDs are more closely resemble biologicals than small molecule drugs.

NBCDs, which include some synthetic proteins and polypeptides, are not characterizable or amenable to therapeutic equivalence testing. Like biologicals, NBCDs consist of different (closely related) structures that cannot be fully quantitated, characterized or described by (physico-)chemical analytical tools. The composition and quality of NBCDs are dependent on the manufacturing process and controls—just as is the case with biologicals. Therefore, approval of 'follow-on' NBCDs via Abbreviated New Drug Applications (ANDAs) may not be appropriate.

There could be some subtle, long-term lessons for FDA around issues of immunogenicity, hypersensitivity and similarity principles that translate to how FDA reviews biologicals and biosimilars.

Although FDA is busy developing guidelines for biosimilars, there is no regulatory guidelines for 'follow-on' versions of NBCDs.

Related articles

Approval of biosimilar epoetins: how similar are they?

Biosimilar epoetins: how similar are they?

Permission granted to reproduce for personal and educational use only. All other reproduction, copy or reprinting of all or part of any 'Content' found on this website is strictly prohibited without the prior consent of the publisher. Contact the publisher to obtain permission before redistributing.
Source: Affymax, FDA, Forbes, Reuters, WSJ