Pfizer invests Euros 145 million in Irish biotech site Posted 28/10/2011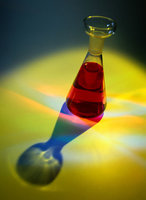 Pfizer, the world's leading pharmaceutical company, is to make a substantial investment of Euros 145 million at its Grange Castle biotechnology manufacturing facility in Clondalkin, Dublin, Ireland, it was revealed 22 September 2011.
Pfizer's investment in Ireland
With pharmaceutical and chemical products accounting for over 50% of Irish exports and a long history in pharmaceutical excellence, Ireland has benefitted from Pfizer's inward investment since 1969. In total, the company has probably spent over US$7 billion (Euros 5 billion) in Ireland. 'This strategic development by Pfizer coupled with the availability of world class research and training facilities in the National Institute for Bioprocessing [Research] and Training (NIBRT) and the availability of highly skilled staff positions Ireland as a leading global location for development and manufacturing of biopharmaceuticals,' said CEO of the Industrial Development Agency Ireland, Mr Barry O'Leary.

Grange Castle
Pfizer's Grange Castle facility is one of the largest biotech manufacturing sites in the world and currently produces two of the company's blockbuster medicines—Enbrel and Prevnar 13. It is of global strategic importance to Pfizer. Since opening in 2005, it has evolved into a highly specialised site for manufacturing, testing and developing medicines for patients around the world. The site currently employs approximately 1,100 full-time staff.

The Grange Castle facility already produces highly complex vaccines and biological products for patients around the world. The investment will enable Pfizer to introduce two new processing suites to the site and expand current production and product testing capabilities. This investment has also resulted in the generation of significant construction employment (up to 400 jobs) during peak construction periods. The Grange Castle team was congratulated for winning this investment.