Home / Biosimilars / Research / Strategies for development and validation of neutralizing antibody assays supporting biosimilars
Strategies for development and validation of neutralizing antibody assays supporting biosimilars Posted 13/04/2018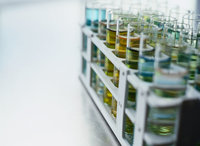 A biosimilar is a biological product with equivalent safety, purity and potency as an originator reference therapeutic. As such, US Food and Drug Administration (FDA) and European Medicines Agency (EMA) guidelines have stepwise recommendations to demonstrate biosimilarity, which include immunogenicity assessment.
As part of the immunogenicity determination, the development of neutralizing antibodies (NAb) should be compared between the biosimilar and originator because NAb pose a risk for loss of treatment efficacy and potential inhibition of endogenous protein function. Differences in manufacturing, formulation, packaging and other subtle variations could give rise to immunogenic potential of a biosimilar.

Gouty et al. discuss strategies for the development, optimization and validation of NAb assays in relation to biosimilar and originator therapeutics [1]. The development of an appropriate and functional NAb assay is dependent on the therapeutic mechanism of action (MoA). Depending on the MoA, desirable assay performance and risk of immunogenicity, the assay format can be either cell-based or non-cell-based where a biologically relevant, robust, specific and sensitive cell-based strategy is preferred. A non-cell based assay may be developed due to the nature of the drug or preferred format to detect NAb.

Optimizing these NAb assays can be hampered by matrix effects, presence of excess therapeutic or promiscuous activation of signalling pathways. NAb assays can be developed as either agonistic or antagonistic methods. NAb assays in support of biosimilars can employ a 'one-assay' or 'two-assay' format where the format to compare the biosimilar and the originator NAb immunogenicity in a single method (one-assay) is highly recommended. This approach can reduce variability and permit comparison between biosimilar and originator drugs. Reagents, including antibody positive controls, used in the one-assay format are recommended to be developed based on biosimilar products for a more conservative approach to meet regulatory agency guidelines.

The method chosen for biosimilar NAb assay development does not need to be the same as the method used for the originator drug to allow for flexibility of implementing advanced technology at the time of assay development. Testing of biosimilar and originator drugs in the assays should use actual concentrations not nominal concentrations. Originator drugs are often labelled as nominal concentration, which could span high to low allowable limits of the label specification. Using nominal concentration in NAb assay testing could potentially interfere with comparability assessment, as NAb assays are sensitive methods that are designed to compare and detect small differences between originator and biosimilar drugs at the same dosage.

A NAb method developed for a biosimilar should meet requirements for specificity, sensitivity, drug tolerance and precision at a minimum for a bioanalytical comparability assessment with statistical justification to demonstrate equivalence between biosimilar and originator drugs. Confirmatory analysis and NAb titration are not required to be part of the tiered approach in NAb method development but will be implemented on a case-by-case basis. In their manuscript [1], the authors discuss in detail the steps in the development and validation of NAb assays supporting biosimilars. In addition, testing strategies describing the use of the one-assay format are evaluated.

Conflict of interest
The authors of the research paper [1] did not provide any conflict of interest statement.

Abstracted by Dave Williams, Director, BioAgilytix Labs, Durham, North Carolina, USA.

Editor's comment
Readers interested to learn more about immunogenicity in biosimilars are invited to visit www.gabi-journal.net to view the following manuscript published in GaBI Journal:

Immunogenicity of biosimilar monoclonal antibodies

GaBI Journal is indexed in Embase, Scopus, Thomson Reuters' ESCI, and more.

Readers interested in contributing a research or perspective paper to GaBI Journal – an independent, peer reviewed academic journal – please send us your submission here.

Related articles
Anti-drug antibody assays for biosimilars and originator biologicals

SGS and DiscoverX to collaborate on bioassays for biosimilars

Reference
1. Gouty D, Cai CC, Cai XY, Kasinath A, Kumar V, Alvandkouh S, et al. Recommendations for the development and validation of neutralizing antibody assays in support of biosimilar assessment. AAPS J. 2017;20(1):25.

Permission granted to reproduce for personal and non-commercial use only. All other reproduction, copy or reprinting of all or part of any 'Content' found on this website is strictly prohibited without the prior consent of the publisher. Contact the publisher to obtain permission before redistributing.

Copyright – Unless otherwise stated all contents of this website are © 2018 Pro Pharma Communications International. All Rights Reserved.