The future of copy biologicals in China Posted 30/04/2021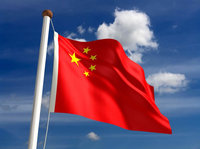 Between 2013 and 2017 the market for biologicals in China almost tripled. According to law firm Hogan Lovells, the market for biologicals was expected to grow at a compound annual growth rate (CAGR) of 17% through 2022, with most of this expansion coming from monoclonal antibodies (mAbs), which are expected to grow at a CAGR of over 40% through 2022. However, according to new reports, the market has already grown three-fold between 2017 and 2021 and could grow five-fold over the next 10 years.
China has a high burden of cancer. In 2018 there were 4.285 million newly diagnosed cancer patients and 2.865 million deaths from cancer in China [1]. According to research by Decision Resources Group, 2019 sales in China of major anticancer and immunotherapeutic biologicals that have either recently lost or are about to lose patent protection were nearly US$3 billion, of which less than 2% were from copy biologicals.

With more approvals on the way, the Chinese market for copy biologicals is expected to enjoy tremendous growth over the next 5–10 years and reach RMB 33 billion by 2025 (with a CAGR of 55% between 2019 and 2025), partly driven by adalimumab, bevacizumab, etanercept and trastuzumab, each with biosimilar sales above RMB 4 billion. By 2030, the market is expected to expand to RMB 49 billion and there are even some reports that suggest it may grow by 25 times in size by 2029. This may mean, however, that some markets for 'first generation' copy biologicals, such as bevacizumab, may become overcrowded leading to significant price cuts and forcing firms to develop their own competitive advantages, particularly low manufacturing costs and efficient distribution networks.

For China to enjoy the full benefits of copy biologicals, according to Hogan Lovells, two critical factors need to be addressed:

Government role: the government has a leading role to play at several key levels, starting with the inclusion of copy biologicals into the National Reimbursement Drug List (NDRL). In the 2017 NDRL, five oncology biologicals (four mAbs) were added including brand-name rituximab and bevacizumab. More biologicals are expected to be added to future NDRLs and subsequently copy biologicals. Further guidance and rules are needed to standardize manufacturing and distribution.

Education: market participants need to be informed and educated about the benefits of copy biologicals, through improved access to up-to-date knowledge and training in both technical and regulatory sciences. The copy biologicals that are currently developed in China need further improvement to match the brand-name drugs in terms of titre, bioreactor scale, capacity and, in some cases, quality. This may require significant resources over the next few years to inform and educate distributors, hospitals and doctors.

The market growth for copy biologicals in China is expected to increase the accessibility and affordability for biologicals in China. The entry of copy biologicals has already caused price erosion for brand-name drugs, e.g. Avastin and Herceptin (prices reduced by 23% and 24%, respectively) and Humira (prices reduced by 59%), as well as eroded the market share for the brand-name drugs.

Editor's comment
European Medicines Agency regulatory requirements ensure the same high standards of quality, safety and efficacy for biosimilars as for originator biologicals, and also include a rigorous comparability exercise with the reference product but they are not universally accepted by regulatory bodies outside of the European Union (EU). It should be noted that 'copy biologicals' approved in China might not have been authorized if they had been subjected to the strict regulatory processes required for approval of biosimilars in the EU.

Related articles
Challenges facing copy biologicals in China

Investment increasing pipeline of copy biologicals in China

Improved regulation favouring copy biologicals in China

Patent expiries may drive development of copy biologicals in China

LATIN AMERICAN FORUM – Coming soon!

To further enhance the objectives of GaBI in sharing information and knowledge that ensure policies supportive of safe biosimilars use, we are pleased to announce that we will be launching a new section on GaBI Online and GaBI Journal, the 'Latin American Forum' (in Spanish) featuring the latest news and updates on research and developments in generic and biosimilar medicines in Latin America.

Register to receive the GaBI Latin American Forum newsletter. Inform colleagues and friends of this new initiative.

LATIN AMERICAN FORUM – Próximamente!

Para fomentar los objetivos de GaBI sobre la difusión de información y conocimiento sobre las políticas de apoyo que garantizan el uso seguro de medicamentos biosimilares, nos complace anunciar el lanzamiento de una nueva sección en GaBI Online y GaBI Journal, el 'Latin American Forum' (en español), que presentará las últimas noticias y actualizaciones en investigación y desarrollo sobre medicamentos genéricos y biosimilares en Latinoamérica.

Regístrese para recibir el boletín informativo GaBI Latin American Forum. Informe a colegas y amigos sobre esta nueva iniciativa.

Reference
1. GaBI Online - Generics and Biosimilars Initiative. China approves bevacizumab copy biological Byvasda [www.gabionline.net]. Mol, Belgium: Pro Pharma Communications International; [cited 2021 Apr 30]. Available from: www.gabionline.net/Biosimilars/News/China-approves-bevacizumab-copy-biological-Byvasda

Permission granted to reproduce for personal and non-commercial use only. All other reproduction, copy or reprinting of all or part of any 'Content' found on this website is strictly prohibited without the prior consent of the publisher. Contact the publisher to obtain permission before redistributing.

Copyright – Unless otherwise stated all contents of this website are © 2021 Pro Pharma Communications International. All Rights Reserved.
Source: Decision Resources Group, Hogan Lovells