Sustainability of biosimilars in Europe Posted 19/10/2018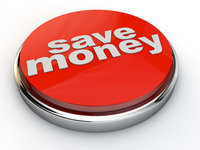 Biologicals accounted for US$277 (Euros 238) billion in sales globally in 2017 and are projected to reach US$452 (Euros 388) billion by 2022. Biosimilars are making up an increasing part of this total, with the European biosimilar market being the most mature. According to Research and Markets, the biosimilar market in Europe reached US$2 billion in 2017 and is expected to exceed US$9 billion by 2023, at a compound annual growth rate (CAGR) of 29% during 2017−2023.
In 10 developed markets alone, US$45 (Euros 38) billion of spending on biologicals is now estimated to be exposed to competition from biosimilars, and another US$52 (Euros 44) billion is expected to lose patent protection from 2019 to 2022. By 2027, 77% of current spending on biologicals is expected to be subject to some form of competition. Use of biosimilars in the EU5 countries (France, Germany, Italy, Spain, UK) alone stands to offer savings of more than Euros 10 billion between 2016 and 2020.

Despite these obvious benefits, according to a new report by the IQVIA Institute for Human Data Science, to sustain the market for biosimilars in the long term, ongoing benefits for all stakeholders must be ensured. Essential elements of sustainability, according to the report, include patient access, physician prescription choice, management of existing healthcare budgets for payers, a healthy level of competition and supply, and product safety and quality.

Specific elements for strengthening sustainability of biosimilars in Europe suggested in the report include:
Patient access

Maintain a regulatory environment and clinical guidelines favourable to biosimilar approval and uptake

Ensure guidelines and policies support smooth switching

Physician choice

Maintain prescription freedom

Ensure availability of multiple products

Create incentives that foster biosimilar uptake

Safe and high quality biologicals

Incentivise both originator biological and biosimilar manufacturers to continue innovating

Implement payer purchasing mechanisms that include criteria other than price, thus encouraging the provision of additional value, e.g. patient services, design elements, formulations, etc.

Stakeholders

Maintain involvement of all relevant stakeholders in discussions and decision-making for biosimilars

Balance price pressures with requirements for long-term market sustainability

Healthcare budgets

Incentivise the uptake of biosimilars

Design incentives considering the needs of target physicians and care institutions

Competition

Sustain healthier levels of competition with multiple-winner tenders as compared with single-winner tenders

Make purchasing decisions based on additional criteria beyond price, thus incentivising biosimilar manufacturers to innovate in areas to support patients and providers

Supply

Sustain a healthy supply of biologicals to the market, by enabling access of both originator and biosimilar products

Encourage multiple manufacturers to function within a market through multiple-winner tenders/contracts reducing the potential risk of shortages
The authors of the report concluded that 'by simultaneously securing aspects of sustainability, including physician prescription choice, a means to manage healthcare budgets, and healthy levels of competition, supply, and product safety and quality, the biosimilars marketplace offers to bring with it lower costs and increased patient access to valuable biologicals, with benefits likely to increase over time'.

Editor's comment
Readers interested to learn more about sustainability of biosimilars in Europe are invited to visit www.gabi-journal.net to view the following manuscripts published in GaBI Journal:

Trends and challenges in biosimilars pricing and reimbursement policies in Europe and beyond

EU Member States have tools to reduce costs of bestseller biologicals but can they use them?

GaBI Journal is indexed in Embase, Scopus, Emerging Sources Citation Index and more.

Readers interested in contributing a research or perspective paper to GaBI Journal – an independent, peer reviewed academic journal – please send us your submission here.

Related articles
Biosimilars and sustainability

An ageing population: generics and biosimilars could be the solution

Permission granted to reproduce for personal and non-commercial use only. All other reproduction, copy or reprinting of all or part of any 'Content' found on this website is strictly prohibited without the prior consent of the publisher. Contact the publisher to obtain permission before redistributing.

Copyright – Unless otherwise stated all contents of this website are © 2018 Pro Pharma Communications International. All Rights Reserved.
Source: IQVIA, Research and Markets