International prescribing incentives for biosimilars Posted 07/12/2018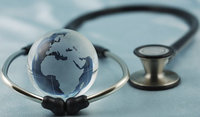 In October 2018, the Canadian Agency for Drugs and Technologies in Health (CADTH) published a report that investigated, among other subjects, international prescribing incentives for biosimilars [1].
The report investigated prescribing incentives established in the US, Australia, New Zealand, Finland, France, Germany, The Netherlands, Norway, and the UK to encourage the use of biosimilars.

The report found that gain-sharing agreements to encourage physicians to prescribe biosimilars were being used in the UK and Germany. Such agreements allow health systems to keep a portion of the cost savings from using biosimilars. Germany also has both physician and state-level biosimilar quotas. In addition, German physicians who exceed their pharmaceutical budget by 15% receive a written notice to reconsider their prescribing practices. While those exceeding 125% of their budget must repay the amount above 115% if no justification can be provided. Clinics in the UK and Germany have limited pharmaceutical budgets, encouraging prescribers to choose the least expensive drug, which in most cases are biosimilars. Positive incentive arrangements are offered to UK physicians who adopt best value medicines, including biosimilars.

Some reimbursement policies give physicians an indirect incentive to prescribe biosimilars. For example, although there are no prescribing incentives in place in the US, the new US Medicare# Part B* reimbursement rules could provide an indirect incentive to physicians to prescribe biosimilars. In addition, physicians' mandatory use of the drug ranking developed by the Norwegian Hospital Procurement Trust, Division Pharmaceuticals (based on tendering and drug price).

In France, a new framework to promote biosimilars by setting up new contracts with hospitals specifying that 70% of the relevant outpatient prescriptions should be for biosimilars instead of reference biologicals, is expected to start in 2018.

In Finland and Norway, physicians are mandated to choose the least expensive product, unless there is a medical justification.

In 2017, the Government of Australia reached an agreement with Medicines Australia, the Generic and Biosimilar Medicines Association and the Pharmacy Guild of Australia to promote the uptake of biosimilars by 'encouraging prescribing of a biosimilar brand rather than the reference biological brand for treatment of naïve patients; and providing for a simpler and faster approval process for prescribing biosimilars'. However, prescribers retain the ability to decide which drug to prescribe.

In The Netherlands and New Zealand, no specific policies were identified.

#Medicare is a national social insurance program, administered by the US federal government since 1966. It provides health insurance for Americans aged 65 and older who have worked and paid into the system. It also provides health insurance to younger people with disabilities.

*Medicare Part B (medical insurance) covers medical services and supplies that are medically necessary to diagnose or treat health conditions. This can include outpatient care, preventive services, ambulance services and durable medical equipment.

Related articles
International promotion and education for biosimilars

International supply side policies for biosimilars

International policies for interchangeability, switching and substitution of biosimilars

Canadian report into international policies for biosimilars

Reference
1. CADTH Environmental Scan. International policies on the appropriate use of biosimilar drugs. October 2018 [homepage on the Internet]. [cited 2018 Dec 7]. Available from: www.cadth.ca/sites/default/files/pdf/es0333_international-policies-on-use-of-biosimilar-drugs.pdf

Permission granted to reproduce for personal and non-commercial use only. All other reproduction, copy or reprinting of all or part of any 'Content' found on this website is strictly prohibited without the prior consent of the publisher. Contact the publisher to obtain permission before redistributing.

Copyright – Unless otherwise stated all contents of this website are © 2018 Pro Pharma Communications International. All Rights Reserved.