FDA publishes report on areas of regulatory focus for 2021 Posted 12/02/2021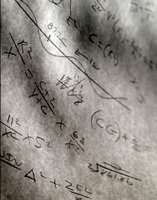 The US Food and Drug Administration (FDA) announced on 11 January 2021 that it had published its Focus Areas of Regulatory Science (FARS) report. One of the areas of focus identified by the report is increasing access to generic alternatives for complex drugs.
The report, Advancing Regulatory Science at FDA: Focus Areas of Regulatory Science (FARS), outlines topics that FDA has identified as needing continued targeted investment in regulatory science research to facilitate the development of innovative products, provide data and methodology to inform regulatory decision-making and improve guidance to sponsors. Each FARS aligns with one of the following four strategic initiatives.

Public health preparedness and response
This topic was included as a result of the COVID-19 pandemic and covers regulatory considerations such as speedy development of medical countermeasures and technologies to reduce pathogen contamination. Other topics included in this focus area include substance use disorders, antimicrobial resistance, food safety and ensuring the quality of compounded drugs.

Increasing choice and competition through Innovation
To support the development of innovative products, 'FDA's Emerging Sciences Working Group scans the horizon to identify new scientific trends that may affect products coming to the FDA in the future'. Topics identified for extra focus by FDA include individualized therapeutics and precision medicine (including gene therapies and rare diseases), complex innovative trial designs, microbiome research, novel foods, regenerative medicine, advanced manufacturing, product development tools and replacing animal trials. This focus area also includes FDA's ongoing work to try to increase access to generic alternatives for complex drugs. This is discussed in more detail in a second article [1].

Unleashing the power of data
This topic includes product safety surveillance activities, which include key data-gathering tools such as the Sentinel system and the Biologics, Effectiveness and Safety (BEST) systems. Use of artificial intelligence and machine learning techniques to support FDA activities, as well as digital health technologies such as wearables and apps are also included in this focus area. Finally, the increasing importance of real-world evidence (RWE) in the conduct of clinical trials and post-marketing review is also included.

Empowering patients and consumers
Engaging patients and consumers, to better understand their preferences, perspectives and outcomes, as well as increasing understanding by providing easy-to-understand communications and resources was also identified as an area of focus for the agency in 2021. Topics included in this focus area include patient and consumer preferences and perspectives, patient-reported outcomes and other clinical outcome assessments and empowering patients and consumers to make better-informed decisions.

According to Denise Hinton, FDA Chief Scientist, 'the focus areas are not intended to be a comprehensive list of all the FDA's research needs, but generally encompasses research affecting more than one centre or office. The areas identified have been designed to be flexible so they can be updated as needed to address evolving regulatory needs.'

Related article
USP action plan for generics and FDA new innovation office

LATIN AMERICAN FORUM – Coming soon!

To further enhance the objectives of GaBI in sharing information and knowledge that ensure policies supportive of safe biosimilars use, we are pleased to announce that we will be launching a new section on GaBI Online and GaBI Journal, the 'Latin American Forum' (in Spanish) featuring the latest news and updates on research and developments in generic and biosimilar medicines in Latin America.

Register to receive the GaBI Latin American Forum newsletter. Inform colleagues and friends of this new initiative.

LATIN AMERICAN FORUM – Próximamente!

Para fomentar los objetivos de GaBI sobre la difusión de información y conocimiento sobre las políticas de apoyo que garantizan el uso seguro de medicamentos biosimilares, nos complace anunciar el lanzamiento de una nueva sección en GaBI Online y GaBI Journal, el 'Latin American Forum' (en español), que presentará las últimas noticias y actualizaciones en investigación y desarrollo sobre medicamentos genéricos y biosimilares en Latinoamérica.

Regístrese para recibir el boletín informativo GaBI Latin American Forum. Informe a colegas y amigos sobre esta nueva iniciativa.

Reference
1. GaBI Online - Generics and Biosimilars Initiative. FDA includes generics of complex drugs in regulatory focus [www.gabionline.net]. Mol, Belgium: Pro Pharma Communications International; [cited 2021 Feb 12]. Available from: www.gabionline.et/Reports/FDA-includes-generics-of-complex-drugs-in-regulatory-focus

Permission granted to reproduce for personal and non-commercial use only. All other reproduction, copy or reprinting of all or part of any 'Content' found on this website is strictly prohibited without the prior consent of the publisher. Contact the publisher to obtain permission before redistributing.

Copyright – Unless otherwise stated all contents of this website are © 2021 Pro Pharma Communications International. All Rights Reserved.