Biosimilars use in Europe Posted 25/11/2011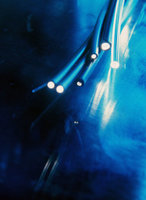 A legal framework for approving biosimilars in the EU was established in 2003 and guidelines for an abbreviated registration process were issued in 2006. However, acceptance and use of biosimilars within Europe varies by country.
The European legal framework means that biosimilars can only be approved centrally via EMA and not nationally. EMA, however, does not make any decision on interchangeability of biosimilars for the originator product; this is made at a national level.

EMA approved the first biosimilar for somatropin (Omnitrope) back in 2006. To date the agency has approved 14 biosimilars for use in the EU, within the product classes of human growth hormone (HGH), granulocyte colony-stimulating factor (G-CSF) and erythropoietin [1].

Some countries, however, have seen only a minor adoption of these biosimilars while others now have biosimilars accounting for the majority of market share for certain therapeutic categories.

Countries with high acceptance of biosimilars include Austria, Germany and Sweden. Germany, in fact, has some of the highest market shares in Europe based upon the implementation of quotas for biosimilar prescribing by physicians, see Table 1. UK, on the other hand, while it has relatively low acceptance of HGH and erythropoietin biosimilars, has the highest level of G-CSF use in Europe.

Table 1: Use of biosimilars in Europe
Country

Biosimilar share of originator sales (March 2011)

HGH (Q2 2006)*

One biosimilar

Erythropoietin (Q3 2007)*

Five biosimilars

G-CSF (Q3 2008)*

Six biosimilars

Austria

6%

50%

52%

France

20%

11%

42%

Germany

12%

65%

45%

Greece

N/A

67%

53%

Italy

12%

7%

18%

Poland

7%

62%

38%

Romania

34%

58%

77%

Spain

15%

16%

24%

Sweden

21%

63%

45%

UK

4%

9%

80%

EU total

13%

18%

38%
*EU approval date; HGH: human growth hormone; G-CSF: granulocyte colony-stimulating factor; N/A: not applicable.
Source: IMS MIDAS//MTA Global Database: March 2011, Monthly Sales, Units

It is clearly understood that biosimilars cannot directly substitute the originator products. However, EMA sets high standards for safety and efficacy, which should reassure clinicians and enable them to prescribe biosimilars instead of the originator products.

Erythropoietin biosimilars lead the way as their effects are visible immediately and uptake is therefore good in many countries. One reason for the low uptake of HGH biosimilars in most countries could be due to the fact that it is given primarily to children and effects are visible only over the longer term, so tolerance of risk and reduced efficacy may be lower.

Related article

Market opportunities for biosimilars

Reference

1. GaBI Online - Generics and Biosimilars Initiative. Biosimilars approved in Europe [www.gabionline.net]. Mol, Belgium: Pro Pharma Communications International; [cited 2011 November 25]. Available from: www.gabionline.net/Biosimilars/General/Biosimilars-approved-in-Europe
Comments (2)
Response to 'Quota for biosimilars prescribing will be key driver in increasing biosimilar uptake' posted 05/08/2013 - by Jodi H, GaBI Online Editorial Office
Dear Dr Pramanik, Thank you for your comment. Please note that we will soon publish such an article in GaBI Journal. Please visit www.gabi-journal.net to keep a look out for upcoming manuscript topics. Best regards, Jodi
Quota for biosimilars prescribing will be key driver in increasing biosimilar uptake posted 10/07/2013 - by Kallal Pramanik, PhD
The quota's on biosimilar prescribing will be one of the key driver for increasing biosimilar uptake. Can anyone shed more light on prevalence of such quota system in European countries. One article on such topic will be very interesting.