Home / Pharma News / Henlius and Accord collaborations will see their trastuzumab biosimilar launch globally
Henlius and Accord collaborations will see their trastuzumab biosimilar launch globally Posted 09/10/2020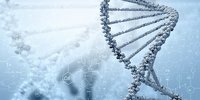 On 30 September 2020, Accord Healthcare (Accord) and Shanghai Henlius Biotech announced that they are to enter a new collaboration. As part of their agreement, Henlius will grant an exclusive licence to Accord US to develop and commercialize their trastuzumab biosimilar in Canada and the US. This follows the June 2018 Henlius‒Accord UK licence agreement, under which Henlius granted Accord UK exclusive commercialization rights of HLX02 trastuzumab. This led the product being approved by the European Commission in July 2020 [1] and its UK launch on 24 September 2020.
HLX02 was developed by Henlius in China and is a biosimilar of Herceptin®. It has the EU brand name Zercepac®. It is Accord's first monoclonal antibody, and fourth biosimilar, launched in Europe. With the collaboration, the commercialization of HLX02 will cover most global mainstream markets of biologicals and can now bring high-quality and affordable oncology treatment options to patients worldwide.

HLX02 is indicated for all the indications approved for the trastuzumab originator, which are the treatment of certain patients with human epidermal growth factor receptor 2 positive (HER2+) early breast cancer, HER2+ metastatic breast cancer and previously untreated HER2+ metastatic gastric cancer. With the cost of cancer care in Europe doubling to Euros 103 billion over the last 25 years, biosimilars like HLX02 play an important role in reducing the cost of health care and improving access to medicines for patients. In light of this, in June 2020, Henlius and Accord UK amended their agreement to lower the unit cost for patients, enable flexible dosage combinations and to satisfy customised dosing needs.

Under the Henlius‒Accord US agreement, milestone payments from Accord US include: 1) upfront payment of US$27 million; 2) regulatory milestone payments of US$13 million (maximum) and Accord US will be responsible for regulatory filing in the US and Canada; 3) commercial sales payments of US$25 million for every US$500 million of cumulative net sales.

IQVIA data has revealed that the total sales of the trastuzumab originator and its biosimilars exceeded US$3 billion in Canada and the US in 2019. When cumulative net sales of HLX02 reach US$3 billion in North America, Henlius will receive US$150 million from commercial sales milestone payments as it is eligible for a tiered double- digit royalty up to 50% of future net profit.

Related articles
EMA recommends approval for arsenic trioxide and fampridine generic

China accepts IND application for denosumab copy biological HLX14

EU approves Henlius copy biologicals facility in China

Reference
1. GaBI Online - Generics and Biosimilars Initiative. EC approval for trastuzumab biosimilar Zercepac [www.gabionline.net]. Mol, Belgium: Pro Pharma Communications International; [cited 2020 Oct 9]. Available from: www.gabionline.net/Biosimilars/News/EC-approval-for-trastuzumab-biosimilar-Zercepac

Permission granted to reproduce for personal and non-commercial use only. All other reproduction, copy or reprinting of all or part of any 'Content' found on this website is strictly prohibited without the prior consent of the publisher. Contact the publisher to obtain permission before redistributing.

Copyright – Unless otherwise stated all contents of this website are © 2020 Pro Pharma Communications International. All Rights Reserved.