Non-biological complex drugs and pharmacopoeias Posted 10/02/2017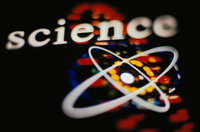 Pharmacopoeias, as standard references for pharmaceutical drug specifications and reference standards in the form of monographs, play a pivotal role in assuring drug quality and safety. How such pharmacopoeias relate to non-biological complex drugs (NBCDs) was a subject discussed by Professor Gerrit Borchard in a GaBI Journal article [1].
NBCDs are more complex than small, low molecular weight drugs. Like biologicals, NBCDs consist of different (closely related) structures that cannot be fully quantitated, characterized or described by (physico)chemical analytical tools. The composition and quality of NBCDs are dependent on the manufacturing process and controls – just as is the case with biologicals.

The European Pharmacopoeia (Ph. Eur.)
The Ph. Eur. is Europe's official pharmacopoeia and is legally binding in 37 European countries, including the EU Member States. In 2016, the European Directorate for the Quality of Medicines and Healthcare (EDQM) published the ninth edition of the European Pharmacopoeia, which contains 2,343 monographs and 359 general texts and became legally binding on 1 January 2017.

Following an initiative by SwissMedic, the Swiss regulatory agency, the Non-Biological Complexes (NBC) Working Party was created at the EDQM in 2011. The Ph. Eur. Commission (COM), which consists of one delegation per member country, added to its work programme the elaboration of a monograph on Iron Sucrose (IS) as a first example for NBCDs. IS and its follow-on products, so-called iron sucrose similars (ISSs) products consist of a polynuclear iron core of iron(III)-oxyhydroxide, which is stabilized by a complex coating of sucrose. IS products have been used in parenteral replacement therapy of anaemia, e.g. in chronic kidney disease (CKD) patients on dialysis to stimulate the generation of erythrocytes. ISSs in Europe received marketing authorization through the generic drug pathway, suggesting interchangeability. However, clinical reports have recently shown that IS and ISSs may not have the same or similar efficacy and safety profiles, and thus appear not to be interchangeable [1]. A regulatory pathway, comparable to the one applied for biosimilars, is therefore currently being discussed.

The United States Pharmacopeial Convention (USP)
The USP was founded in 1820 by the medical societies from several states and created a list of standards and a national formulary. In 1850, colleges were invited to contribute to the revision of the USP, and in 1888, the first National Formulary (NF) was introduced by the American Pharmacists Association (APhA). The USP was incorporated in 1900 in its present form as a non-profit organization and is therefore not a governmental organization like the Ph. Eur. In contrast to Ph. Eur., where the process is initiated by the submission of a proposal by a national authority, the USP process is driven by an interested party, such as USP itself, manufacturer of an originator or generic drug sponsoring the proposal.

Concerning activities in the area of NBCDs, and in addition to a published monograph on IS, the USP has engaged in installing an expert panel on glatiramers with a call for candidates published in December 2015. Glatiramers (or glatiramoids) are complex drugs consisting of a large number of synthetic polypeptides of four amino acids (glutamic acid, alanine, lysine and tyrosine). Copaxone®, developed at the Weizmann Institute, was originally designed to mimic myelin basic protein (MBP), one of the auto-antigens implicated in the autoimmune disease multiple sclerosis (MS), as a means to induce the animal model of the disease, experimental autoimmune encephalomyelitis (EAE), however, was unexpectedly found to be protective against EAE, and has demonstrated efficacy in humans against MS for decades. This first glatiramoid drug for relapsing forms of MS was successfully developed and marketed by Teva Pharmaceuticals (Teva).

The USP Glatiramer Expert Panel is now in the process of establishing a monograph on glatiramer acetate. The panel includes experts from academia, regulatory authorities and manufacturers. Major issues to be addressed include the definition of critical quality attributes for glatiramoids, as well as whether and what bioassays should be included in the monograph to show activity and safety.

Professor Borchard concluded that 'increasing awareness of the intricacies of NBCDs in the science and regulatory communities was bound to have an effect on drafting of pharmacopoeial content in the form of monographs and general guidelines. Already existing content should be reviewed and revised according to the changing understanding of these complex drugs. International harmonization of pharmacopoeial contents to maintain drug quality, efficacy and safety in the three major areas will be possible through the networks (ICH [International Council for Harmonisation of Technical Requirements for Pharmaceuticals for Human Use], PDG [Pharmacopoeial Discussion Group]) in place today'.

Neither the US Food and Drug Administration (FDA) nor the European Medicines Agency (EMA) have special regulatory pathways for NBCDs. However, both agencies have published draft guidance or reflection papers for liposomes, polymeric micelles and surface coatings, as well as documents on the development of follow-on versions of NBCDs. EMA, for example, has issued guidance on iron-based nano-colloidal and liposome follow-on NBCDs [2], and on existing NBCDs, while FDA has issued guidance on follow-on iron complexes, cyclosporine emulsions and liposomes [3].

Editor's comment
This article for GaBI Online is a summary of the full paper published in GaBI Journal.

If you would like to receive a copy of the GaBI Journal paper, please send us an email.

Readers interested to learn more about NBCDs are invited to visit www.gabi-journal.net to view the following manuscript published in GaBI Journal:

The authorization of non-biological complex drugs (NBCDs) follow-on versions: specific regulatory and interchangeability rules ahead?

Readers interested in contributing a research paper to GaBI Journal – an independent, peer reviewed academic journal – please send us your submission here.

Related article
Non-biological complex drugs and their follow-on versions

References
1. Borchard G. Complexity in the making: non-biological complex drugs (NBCDs) and the pharmacopoeias. Generics and Biosimilars Initiative Journal (GaBI Journal). 2016;5(1):36-41. doi:10.5639/gabij.2016.0501.009
2. GaBI Online - Generics and Biosimilars Initiative. EU guidelines for follow-on NBCDs [www.gabionline.net]. Mol, Belgium: Pro Pharma Communications International; [cited 2017 Feb 10]. Available from: www.gabionline.net/Non-Biological-Complex-Drugs/Guidelines/EU-guidelines-for-follow-on-NBCDs
3. GaBI Online - Generics and Biosimilars Initiative. US guidelines for follow-on NBCDs [www.gabionline.net]. Mol, Belgium: Pro Pharma Communications International; [cited 2017 Feb 10]. Available from: www.gabionline.net/Non-Biological-Complex-Drugs/Guidelines/US-guidelines-for-follow-on-NBCDs

Permission granted to reproduce for personal and non-commercial use only. All other reproduction, copy or reprinting of all or part of any 'Content' found on this website is strictly prohibited without the prior consent of the publisher. Contact the publisher to obtain permission before redistributing.

Copyright – Unless otherwise stated all contents of this website are © 2017 Pro Pharma Communications International. All Rights Reserved.