Biosimilars and follow-on NBCDs for MS in Europe, the US and Canada Posted 19/01/2018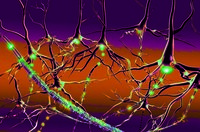 The advent of biological medicines has significantly transformed the landscapes of many disease spaces and improved the lives of millions around the world. However, the structural complexity and sensitivity of such products result in a high price tag, adding to already financially strained healthcare systems. As these and other expensive complex drugs lose market exclusivity, stakeholders eagerly await the arrival of lower cost alternatives, such as biosimilars and follow-on non-biological complex drugs (NBCDs). Nevertheless, stakeholders remain uncertain about key issues which have resulted in heterogeneous reimbursement policies and varying levels of biosimilar uptake and differences in the approval processes for follow-on NBCDs between different markets.
With the imminent introduction of both follow-on NBCDs and biosimilars for multiple sclerosis (MS), researchers at MORSE compared biosimilars and NBCDs in Europe, the US and Canada with respect to MS [1].The commentary article defines biosimilars and follow-on NBCDs and provides an overview of how these products have been introduced in Europe, the US and Canada from a regulatory, health technology and reimbursement perspective. In addition, the article briefly explores the potential impact and outlook of biosimilar and follow-on NBCD products related to MS. Ultimately the article serves as a tool to inform clinicians within this disease space of this new class of products and how healthcare systems have been adapting to their use.

Following this in-depth overview of the current landscape, MORSE provided recommendations to assist MS clinicians adapt to their evolving environment. These recommendations include:
Reviewing the biosimilar evidence to date from key international/regional markets from other therapeutic areas, e.g. rheumatoid arthritis, to get a sense of the best practices used and how these approaches may translate to patient care in their jurisdiction.
Seeking the perspective of leaders in the biosimilar/follow-on NBCD landscape that can provide key insights into what one may expect for the future of MS treatments.
Participating in continuing medical education seminars related to biosimilars to better understand how these new products will impact available reimbursement choices and patient care.
Biosimilars and follow-on NBCDs hold the potential to impact healthcare systems dramatically. As such, it is important for MS clinical specialists to possess a strong understanding of how these products are regulated, reviewed and reimbursed.

Conflict of interest
The authors of the commentary [1] declared that there is no potential conflict of interest with respect to the research, authorship, and/or publication of this article.

Abstracted by Ms Sophia Gran-Ruaz, MORSE Consulting Inc, Toronto, Canada.

Related article
Challenges in the regulation of NBCDs

Reference
1. Gran-Ruaz S, Mani A, O'Quinn S. An overview of biosimilars and non-biologic complex drugs in Europe, the United States, and Canada and their relevance to multiple sclerosis. Mult Scler. 2017;23(14):1824-9.

Permission granted to reproduce for personal and non-commercial use only. All other reproduction, copy or reprinting of all or part of any 'Content' found on this website is strictly prohibited without the prior consent of the publisher. Contact the publisher to obtain permission before redistributing.

Copyright – Unless otherwise stated all contents of this website are © 2018 Pro Pharma Communications International. All Rights Reserved.