Generics substitution in Finland: a pharmacy dispenser perspective Posted 28/08/2020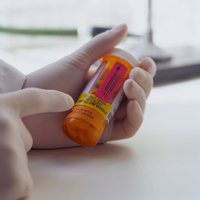 In Finland, mandatory generic drug substitution was adopted in 2003 [1]. This is overseen by pharmaceutical staff who give advice to patients and decide which drug products they should receive. A recent study by Ranio et al. assessed the content of patient counselling about interchangeable medicines and generics substitution in Finnish community pharmacies [2].
Generic drug preparations offer more affordable alternatives to brand-name products. Generics substitution has been adopted by many countries around the world and it aims to reduce the growth of medicine expenditure. Since mandatory substitution was adopted in Finland, pharmaceutical staff have been obliged to substitute prescribed medicines with cheapest or close-to-cheapest interchangeable medicines, unless prohibited by a physician or customer. Pharmaceutical staff are either pharmacists (MSc in Pharmacy) or pharmaceutical dispensers (BSc in Pharmacy).

In 2009, generics substitution was supplemented with a reference price system. By early 2018 the implementation of these strategies had generated savings of over Euros 1 billion, of which approximately Euros 850 million was saved by medicine users and almost Euros 150 million was saved by the Health Insurance Scheme [3].

Under the Finnish system, pharmaceutical staff play an important role in generics substitution as they are in charge of implementing it and in counselling customers.

The researchers, based at the University of Eastern Finland, wanted to understand more about how Finnish dispensers inform pharmacy customers about interchangeable medicines and generics substitution. They also wanted to find out what customers ask about when it comes to generics substitution and the reference price system.

To do this, the team sent out a questionnaire to a random sample of 1,054 dispensers working in community pharmacies in 2018. The response rate was 51% and the team analysed data from 498 questionnaires using a number of techniques.

Results
The survey revealed that a wide range of topics were discussed by dispensers when issuing pharmaceuticals to patients. The main topics that dispensers always informed customers about were the physician's record in the prescription not to substitute the medicine (69%), the concept that the prescribed or purchased interchangeable medicine did not belong in the reference price band (59%), and the customer's option to substitute the medicine for an equivalent and cheaper medicinal product (55%).

Topics that were often mentioned by dispensers included the customer's right to choose their medicine from among several products (68%) and discussion about the manufacturer of the interchangeable products (66%). When a customer asked, differences in appearance (33%) or in composition (28%) of interchangeable products were also among the most common topics mentioned.

The survey also revealed that, of the respondent dispensers 17.6% always and 51.4% often informed the customer about the least expensive interchangeable product at the point of dispensing.

In addition, when asked about customers' questions, the dispensers revealed that most questions concerned the similarity of interchangeable medicines (82.4%). There were some questions about prices and very few questions about the reference price system.

Conclusions
The Finnish study has revealed that Finnish pharmaceutical dispensers provide customers with a wide range of information about different subjects when dispensing interchangeable medicines. Patient counselling and advice generally meets the legislative requirements. However, price counselling does not always meet requirements as it is not always given and when it is, information about the least expensive interchangeable medicines is not always given to customers.

The team recommend that in the future, information about generics substitution and interchangeable medicines should continuously be provided to customers. This should occur both at pharmacies and via other means such as educational campaigns.

Conflict of interest
The study [2] was funded by the Social Insurance Institution of Finland (Kela). The opinions expressed in the research paper [2] are those of the authors and do not reflect the official position of Kela.

The authors of the research paper [2] declared that there was no conflict of interest.

Related articles
Study reveals link between socioeconomic status and brand-name prescriptions

Pharmacopeial standards may increase generics competition

Finnish drug regulator recommends interchangeability of biosimilars

References
1. GaBI Online - Generics and Biosimilars Initiative. Generics substitution in Finland a pharmacy customer perspective [www.gabionline.net]. Mol, Belgium: Pro Pharma Communications International; [cited 2020 Aug 28]. Available from: www.gabionline.net/Generics/Research/Generics-substitution-in-Finland-a-pharmacy-customer-perspective
2. Rainio R, Ahonen R, Timonen J. The content of patient counseling about interchangeable medicines and generic substitution in Finnish community pharmacies - a survey of dispensers. BMC Health Serv Res. 2019;19(1):956.
3. Association of Finnish Pharmacies. Generic substitution at pharmacies has already generated savings of more than 1 billion euros. [cited 2020 Aug 28].

Permission granted to reproduce for personal and non-commercial use only. All other reproduction, copy or reprinting of all or part of any 'Content' found on this website is strictly prohibited without the prior consent of the publisher. Contact the publisher to obtain permission before redistributing.

Copyright – Unless otherwise stated all contents of this website are © 2020 Pro Pharma Communications International. All Rights Reserved.