Pharmacopeial standards may increase generics competition Posted 13/03/2020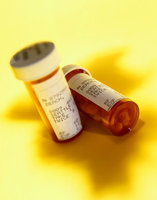 Pharmacopeias, which contain descriptions of drug preparations, are critical for ensuring the safety of drug products. A study from Johns Hopkins University has now shown that pharmacopeial standards may also increase generics competition [1].
The cost of prescription drugs in the US is high and rising; almost a quarter of patients currently taking a prescription medication report failing to fill a prescription due to cost.

One effective means of reducing the cost of prescription drugs is the use of generic drug – more affordable copies of patented, brand-name drugs – which saved the US healthcare system an estimated US$2 trillion between 2008 and 2018.

A study recently published in the journal PLOS ONE [1] looked at the connection between the generic drug market and the US Pharmacopeia. The US Pharmacopeia convention (USP) develops monographs for approved pharmaceuticals in the US, which include:

⦁ The name of the ingredient/preparations
⦁ Definition
⦁ Labelling
⦁ Packaging
⦁ Storage requirements
⦁ Specifications (a series of tests, procedures and acceptance criteria).

Drugs that conform to the USP monograph will have a consistent strength, quality and purity. Monographs may be developed using information provided by manufacturers or developed internally by USP, and all are approved by independent scientific experts. They are considered important for quality assurance, as well as for reducing the time and cost associated with drug development.

The authors of this study looked at 982 prescription drugs approved by the Food and Drug Administration (FDA) since 1982, to assess the association between USP monographs, generics entry and prescription drug costs. They focused on USP drug product monographs, which detail the identity, strength, quality and purity of a drug.

They found that drugs with a USP drug product monograph had approximately 50% more generics manufacturers, even after accounting for market volume, age, vintage and route of administration. Such an increase in competition was associated with savings of over US$6.2 billion in 2016.

Overall, these findings suggest that drug product monographs provide information that facilitates generics manufacturing, thereby promoting competition in the pharmaceutical market and consequently reducing the cost of prescription drugs.

Conflict of interest
The authors of the research paper [1] declared various competing interests, including one of the authors serving as the Chair of an FDA Advisory Committee and a paid advisor to IQVIA. This work [1] was funded by a grant from US Pharmacopeia. The full competing interests can be read in the manuscript [1].

Editor's comment
Readers interested to learn more about pharmacopeias and the US drug market are invited to visit www.gabi-journal.net to view the following manuscripts published in GaBI Journal:

US generic prescription drug markets 2004‒2016

Barriers to generics policy reform: a US case study

Complexity in the making: non-biological complex drugs (NBCDs) and the pharmacopoeias

GaBI Journal is indexed in Embase, Scopus, Emerging Sources Citation Index, and more.

Readers interested in contributing a research or perspective paper to GaBI Journal – an independent, peer reviewed academic journal – please send us your submission here.

Related articles
Stakeholders question FDA's guidance on naming biologicals

USP action plan for generics and FDA new innovation office

Reference
1. Murimi-Worstell IB, Ballreich JM, Seamans MJ, Alexander GC. Association between US Pharmacopeia (USP) monograph standards, generic entry and prescription drug costs. PLoS One. 2019;14(11):e0225109.

Permission granted to reproduce for personal and non-commercial use only. All other reproduction, copy or reprinting of all or part of any 'Content' found on this website is strictly prohibited without the prior consent of the publisher. Contact the publisher to obtain permission before redistributing.

Copyright – Unless otherwise stated all contents of this website are © 2020 Pro Pharma Communications International. All Rights Reserved.