Successfully transitioning patients with IBD to biosimilars Posted 26/06/2020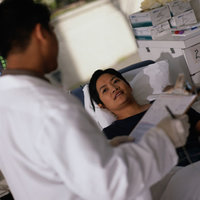 Pharmacists and physicians from the Boston Medical Center describe the successful transition of patients with inflammatory bowel disease (IBD) using the originator infliximab biological, Remicade, to the infliximab biosimilar, Inflectra (infliximab-dyyb) [1].
The US Food and Drug Administration (FDA) approved Inflectra as a biosimilar to Remicade in April 2016 [2]. Inflectra has comparable efficacy and safety to Remicade, but is 20%‒30% less expensive, allowing significant cost savings for institutions and some payers. In 2018, Remicade was reported to be the top-selling prescription medicine since 2013, costing US$3.8 billion, with predictions that transitioning to Inflectra would save US$1.1 billion. Despite this, many institutions have not transitioned patients to Inflectra or other infliximab biosimilars, e.g. Avsola (infliximab-axxq), Ixifi (infliximab-qbtx) or Renflexis (infliximab-abda), because of concerns about clinical outcomes, uncertainty regarding financial impact, and barriers to biosimilar adoption. At Boston Medical Center, a decision was made in March 2018 to adopt Inflectra and transition patients who have been on Remicade for ≥6 months for all indications to Inflectra.

Beginning in February 2018, patients meeting inclusion criteria and scheduled to receive Remicade in March 2018 were targeted for transition to Inflectra. In order to transition patients, the clinical pharmacy specialist in gastroenterology first contacted the patient's payer to obtain approval that they would cover Inflectra. This was then followed by a semi-structured phone call to the patient. Important information to be included in the patient call was patient education, explaining how the change would affect the patient, providing the opportunity for questions and offering additional resources, such as the Crohn's and Colitis Foundation and American Gastroenterological Association.

Shubha Bhat and colleagues carried out a retrospective cohort study of patients eligible for the Inflectra switch from March 2018 to June 2019 at the Boston Medical Center.

Of 151 eligible patients, 146 (97%) successfully transitioned to Inflectra, which is expected to result in savings of approximately US$500,000 annually. In addition, 63 of 75 (84%) eligible IBD patients transitioned from Remicade to Inflectra. In this cohort, of the 40 patients with Harvey Bradshaw Index or Simple Clinical Colitis Activity Index scores before and after transition, 36 (90%) maintained remission. For 32 patients, the mean c-reactive protein before transition was 11.2 and 4.1 after transition (p = 0.09).

The results also found that, as of October 2018, 56 (89%) patients continued with Inflectra after transition. While for the 46 patients who had 12‒15 months post-transition data, 38 (83%) remained on Inflectra.

The authors concluded that 'implementation of a biosimilar adoption programme can be successful and result in significant cost savings without compromising clinical outcomes. A model that uses actionable strategies and embraces collaboration among stakeholders is described here, with outcomes demonstrating successful Inflectra uptake and no changes in clinical outcomes of transitioned adult patients with IBD'.

Conflict of interest
The authors of the research paper [1] reported conflicts of interest, including having received advisory board fees and speaker fees from Janssen, Merck and Pfizer. For full details of the authors' conflicts of interest, see the research paper [1].

Related articles
Biosimilars approved in the US

References
1. Bhat S, Altajar S, Shankar D, et al. Process and clinical outcomes of a Biosimilar Adoption Program with infliximab-dyyb. J Manag Care Spec Pharm. 2020;26(4):410‐6.
2. GaBI Online - Generics and Biosimilars Initiative. FDA approves infliximab biosimilar Inflectra [www.gabionline.net]. Mol, Belgium: Pro Pharma Communications International; [cited 2020 Jun 26]. Available from: www.gabionline.net/Biosimilars/News/FDA-approves-infliximab-biosimilar-Inflectra

Permission granted to reproduce for personal and non-commercial use only. All other reproduction, copy or reprinting of all or part of any 'Content' found on this website is strictly prohibited without the prior consent of the publisher. Contact the publisher to obtain permission before redistributing.

Copyright – Unless otherwise stated all contents of this website are © 2020 Pro Pharma Communications International. All Rights Reserved.