Safety monitoring for immune-modulating biologicals Posted 11/12/2020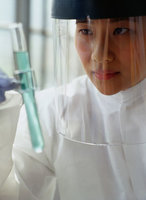 A study of adverse events among patients with autoimmune disease identifies numerous cases of serious infection. The study also demonstrates the ability of the Biologics and Biosimilars Collective Intelligence Consortium (BBCIC) to function as a surveillance platform [1].
Monitoring drugs in the post-marketing stage is essential to ensure their safety and identify rare adverse events that may not previously have been observed. Post-marketing surveillance is an important element of the regulatory process and key to protecting public health.

The BBCIC is a research consortium that monitors the safety and effectiveness of biological drugs, including biosimilars. Their Distributed Research Network (DRN) includes commercial health plans in the US which participate in the US Food and Drug Administration's (FDA) Sentinel Initiative [1], an electronic system to monitor the safety of FDA-regulated products, including biological drugs.

In a recently published study [2], researchers evaluated the ability of the BBCIC DRN to monitor the safety of immune-modulating biological drugs. The study included data from people with several auto-immune diseases including rheumatoid arthritis, psoriasis, psoriatic arthritis, ankylosing spondylitis and inflammatory bowel disease (IBD).

All patients in the study were enrolled in health insurance plans that participate in the DRN and were new users of a disease-modifying treatment. The medications included anti-tumour necrosis factor-alpha (anti-TNF) biological drugs such as adalimumab and etanercept; non-TNF-targeting biologicals such as rituximab; and non-biological agents such as hydroxychloroquine. Analysis focused on cases of serious infection and pneumonia.

In total, there were over 200,000 eligible 'patient drug episodes' recorded in the study, which encompassed almost 50,000 person-years (PYs) of follow-up time. The rate of serious infections was 14.2 cases per 100 PYs in IBD patients and 9.8 cases per 100 PYs for other diseases. Higher rates of infection were observed in older age groups.

These rates are higher than previously reported, but this is likely due to a difference in how the outcomes are defined, the authors say.

The researchers also assessed rates of pneumonia, which were highest for patients with rheumatoid arthritis (1.6 cases per 100 PYs) followed by IBD patients (1.3 cases per 100 PYs). Incidence rates were again higher among older patients.

The study demonstrates that the BBCIC DRN can provide a large enough sample- size and follow-up period to study relatively rare adverse events, such as pneumonia.

The DRN uses the FDA Sentinel Initiative's infrastructure for data management and analysis, which provides computational efficiency, the authors say. They recommend that similar research teams be trained on the Sentinel infrastructure in order to understand its tools and query specifications document, which is used to communicate study design and operational details in a standardized format.

Overall, this study shows that the BBCIC DRN is capable of monitoring the safety drugs, including biological drugs. However, there are also limitations to the work. For example, users were classed as new to an entire group of medications, e.g. anti-TNF biologicals, rather than specific medications, e.g. etanercept. The authors say work is ongoing to develop more 'robust capabilities' to support BBCIC research.

Conflict of interest
The authors of the research paper [2] declare various competing interests. For example, one author was employed by the BBCIC and others received research grants from pharmaceutical companies.

Editor's comment
Readers interested to learn more about drug safety are invited to visit www.gabi-journal.net to view the following manuscripts published in GaBI Journal:

Global challenges in the manufacture, regulation and international harmonization of GMP and quality standards for biopharmaceuticals

Implementing a treatment registry for a biosimilar: continuous safety surveillance of the biosimilar Bevax® (bevacizumab) in Argentina

Safety assessment of biosimilars in Europe: a regulatory perspective

Readers interested in contributing a research or perspective paper to GaBI Journal – an independent, peer reviewed academic journal – please send us your submission here.

Related articles
EMA and FDA agree new priorities, including research on COVID-19

Brazilian efficacy and safety data for biosimilar infliximab CT-P13 in the treatment of psoriasis and psoriatic arthritis

FDA's global inspection strategy strengthened

LATIN AMERICAN FORUM
We are pleased to announce, that starting January 2021, the launch of a new section on GaBI Online, the 'Latin American Forum' (in Spanish) featuring the latest news and updates on research and developments in generic and biosimilar medicines in Latin America.
Register to receive the GaBI Latin American Forum newsletter. Inform colleagues and friends of this new initiative.

References
1. GaBI Online - Generics and Biosimilars Initiative. The benefits of tracking generic drug quality [www.gabionline.net]. Mol, Belgium: Pro Pharma Communications International; [cited 2020 Dec 11]. Available from: www.gabionline.net/Generics/General/The-benefits-of-tracking-generic-drug-quality
2. Zhang J, Sridhar G, Barr CE, et al. Incidence of serious infections and design of utilization and safety studies for biologic and biosimilar surveillance. J Manag Care Spec Pharm. 2020;26(4):417-90.

Permission granted to reproduce for personal and non-commercial use only. All other reproduction, copy or reprinting of all or part of any 'Content' found on this website is strictly prohibited without the prior consent of the publisher. Contact the publisher to obtain permission before redistributing.

Copyright – Unless otherwise stated all contents of this website are © 2020 Pro Pharma Communications International. All Rights Reserved.