Robust data for biosimilar trastuzumab programmes presented Posted 21/06/2013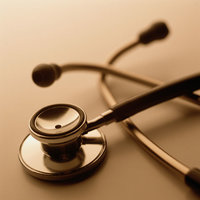 Celltrion and Pfizer have presented robust data from their respective biosimilar trastuzumab programmes at the ASCO (American Society of Clinical Oncology) 2013 Annual Meeting held on 31 May to 4 June 2013.
South Korean biotechnology company Celltrion presented phase III data for its biosimilar trastuzumab candidate, CT-P6. The results of the double-blind, randomized, parallel-group, study carried out in Romania, showed equivalent efficacy of CT-P6 to trastuzumab in terms of overall response rate in patients with HER2+ metastatic breast cancer in combination with paclitaxel as first-line therapy given every three weeks. Secondary efficacy endpoints also supported the comparability between CT-P6 and trastuzumab. CT-P6 was also well tolerated by the 383 female patients enrolled in the study and the biosimilar demonstrated a comparable safety profile to that of trastuzumab.

Celltrion filed for approval of its biosimilar trastuzumab candidate CT-P6 with the Korean Ministry of Food and Drug Safety (MFDS, formerly the Korea Food and Drug Administration) on 4 June 2013 [1].

US-based Pfizer presented phase I data for its proposed biosimilar version of trastuzumab, PF-05280014. The results from the double-blind, randomized, parallel-group, single-dose, 3-arm, REFLECTIONS study, which recruited 105 healthy male volunteers, demonstrated similarity in terms of pharmacokinetic properties for PF-05280014 compared to both trastuzumab sourced from the US and trastuzumab sourced from the EU, and of trastuzumab-US compared to trastuzumab-EU for a single intravenous administration of the drugs. The main objective of the study was to demonstrate equivalent pharmacokinetic properties – maximum observed serum concentration (Cmax) and area under the curve (AUC) from day 1 to day 71. A secondary objective was to observe if there was any incidence of anti-trastuzumab antibodies, including neutralizing antibodies. The three study drugs also showed similar safety profiles.

The two candidates are intended to be biosimilars of Roche's breast cancer blockbuster Herceptin (trastuzumab). Herceptin is a HER2+ breast cancer therapy designed to treat aggressive HER positive metastatic and adjuvant breast cancer. With global sales of over US$5 billion and patents set to expire in Europe in 2015 and in the US in 2019, the biological is a lucrative target for biosimilars manufacturers. Other manufacturers also developing trastuzumab biosimilars include biotech giant Amgen and Novartis.

Related articles

Phase I/IIb trial of CT-P6 shows comparability to trastuzumab

Biosimilar trastuzumab made in tobacco plants

Reference

1. GaBI Online - Generics and Biosimilars Initiative. Celltrion applies for Korean approval of biosimilar trastuzumab [www.gabionline.net]. Mol, Belgium: Pro Pharma Communications International; [cited 2013 Jun 21]. Available from: www.gabionline.net/Biosimilars/News/Celltrion-applies-for-Korean-approval-of-biosimilar-trastuzumab

Permission granted to reproduce for personal and non-commercial use only. All other reproduction, copy or reprinting of all or part of any 'Content' found on this website is strictly prohibited without the prior consent of the publisher. Contact the publisher to obtain permission before redistributing.

Copyright – Unless otherwise stated all contents of this website are © 2013 Pro Pharma Communications International. All Rights Reserved.
Source: ClinicalTrials.gov