A positive outlook for the US biosimilars market Posted 30/04/2021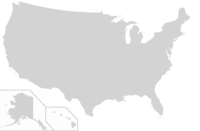 The US is keeping pace with the European pioneers of biosimilars approvals, reveals an article published in GaBI Journal [1].
The authors of the article [1] highlight that although the European Medicines Agency (EMA) pioneered the framework for biosimilar regulation, the US Food and Drug Administration (FDA) is moving at a similar pace. In September 2020, 10 years after implementation of the biosimilar approval pathway, 28 biosimilars had been approved by FDA. In Europe, 13 were approved in the first 10 years.

Interchangeability
Although the US and the EU's biosimilars trajectory is similar, a point of divergence between the terrain in the two regions is the concept of interchangeability [2]. In the US, FDA can designate a product 'interchangeable' if it meets additional requirements beyond being biosimilar, which include to more clinical development and switching studies. However, the article notes that at the time it was published, no biosimilar products had achieved interchangeability status. In addition, interchangeable biosimilars are thought to give the false impression that they are superior to those without this status. As such, it is highlighted that physicians and payers need education regarding interchangeability to prevent confusion over biosimilars with or without the interchangeability status.

Overall, perceptions of prescribing physicians about the safety of biosimilars and switching to biosimilars, remains an ongoing issue. However, it is thought that the increased evidence now available regarding the safety of switching to biosimilars will improve prescriber and patient confidence in them.

The biosimilars marketplace
In Europe, the biosimilars marketplace varies significantly in different Member States. An average of hospital biosimilar volumes recorded in March 2019 showed that Denmark had the highest uptake by volume, with 63% overall, whereas Belgium and Switzerland had just 14%.

In the US, biosimilars have gained significant share in the majority of therapeutic areas in which they have been introduced. The authors also note that in combination, biosimilar competition and originator manufacturer responses to reduce prices, led to annualized savings US$6.5 billion in the second quarter of 2020.

Overcoming biosimilar barriers in the US
Although 28 biosimilars have been approved in the US, only 18 are available. Delays in commercialization are due to anti-competitive behaviours and patent-related barriers created by manufacturers of branded originator drugs.

FDA has taken steps to mitigate barriers to biosimilar utilization, including enacting the Biosimilars Action Plan (BAP) to advance policies that facilitate the development of the biosimilars market and increase competition for biological drugs. In addition, FDA and the Federal Trade Commission (FTC) have identified goals to help combat anti-competitive practices. FDA has released a 'Draft guidance for industry: promotional labelling and advertising considerations for prescription biological reference and biosimilar products ‒ questions and answers', to aid successful market entry.

In February 2020, FDA also issued draft guidance to speed its review of biosimilar or interchangeable application supplements. Such supplements will now be reviewed and acted upon within six months.

In addition, the US Centers for Medicare and Medicaid Services (CMS) have also revised a number of their payment policies to promote biosimilar competition.

Overall, the authors state that overall outlook for biosimilars in the US is positive. Many have been approved and the barriers to market entry are being addressed. In addition, biosimilars are helping to bring down the cost of drugs in the US market and are positioned to achieve further savings.

GaBI Journal Citation Impact
1.7 – CiteScore 2019 (calculated on 6 May 2020)
1.9 – CiteScoreTracker 2020 (Last updated on 6 April 2021)

Submit a manuscript to GaBI Journal

Related articles
EMA and FDA accept application for adalimumab biosimilar AVT02

Clinical review of biosimilars approved in oncology

Celltrion launches infliximab biosimilar Remsima SC in Europe

Legislations on biosimilar interchangeability in the US and EU developments far from visibility

LATIN AMERICAN FORUM – Coming soon!

To further enhance the objectives of GaBI in sharing information and knowledge that ensure policies supportive of safe biosimilars use, we are pleased to announce that we will be launching a new section on GaBI Online and GaBI Journal, the 'Latin American Forum' (in Spanish) featuring the latest news and updates on research and developments in generic and biosimilar medicines in Latin America.

Register to receive the GaBI Latin American Forum newsletter. Inform colleagues and friends of this new initiative.

LATIN AMERICAN FORUM – Próximamente!

Para fomentar los objetivos de GaBI sobre la difusión de información y conocimiento sobre las políticas de apoyo que garantizan el uso seguro de medicamentos biosimilares, nos complace anunciar el lanzamiento de una nueva sección en GaBI Online y GaBI Journal, el 'Latin American Forum' (en español), que presentará las últimas noticias y actualizaciones en investigación y desarrollo sobre medicamentos genéricos y biosimilares en Latinoamérica.

Regístrese para recibir el boletín informativo GaBI Latin American Forum. Informe a colegas y amigos sobre esta nueva iniciativa.

References
1. Feldman M, Reilly MS. A white paper: US biosimilars market on pace with Europe. Generics and Biosimilars Initiative Journal (GaBI Journal). 2020;9(4):150-4. doi:10.5639/gabij.2020.0904.025
2. GaBI Online - Generics and Biosimilars Initiative. Different approaches to the interchangeability of biosimilars [www.gabionline.net]. Mol, Belgium: Pro Pharma Communications International; [cited 2021 Apr 30]. Available from: www.gabionline.net/Biosimilars/Research/Different-approaches-to-the-interchangeability-of-biosimilars

Permission granted to reproduce for personal and non-commercial use only. All other reproduction, copy or reprinting of all or part of any 'Content' found on this website is strictly prohibited without the prior consent of the publisher. Contact the publisher to obtain permission before redistributing.

Copyright – Unless otherwise stated all contents of this website are © 2021 Pro Pharma Communications International. All Rights Reserved.