US Congress urged to create a 'real' biosimilars pathway Posted 27/10/2009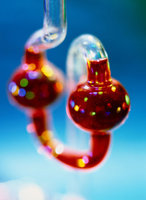 On 30 September 2009, US campaigners urged US Congress to create a 'real' regulatory pathway for biosimilars, but researchers warn that it may take until 2011 to implement any such policies.
Current proposals for a regulatory pathway for biosimilars in US Senate and House healthcare reform bills will actually block production of most biosimilars. But if these are improved in critical ways they could save US$71 billion (Euros 48.20 billion) or more in the first decade alone, say the consumer and medical student groups that are leading the campaign.

The proposals, originating from US Representative Anna Eshoo House bill HS 1548 and past bills in the US Senate, would provide 12 years' market exclusivity for biosimilars compared to five years for other drugs.

However, the campaigners point out that the Pharmaceutical Research and Manufacturers of America (PhRMA) puts development costs for biologicals at US$1.2 billion (Euros 814.53 million) – which is close to that for conventional drugs at US$1.318 billion (Euros 894.70 million) – and that the Federal Trade Commission recommends zero years market (or data) exclusivity for biologicals, given that biosimilars will cost more to bring to market for generic manufacturers than conventional generics, leaving originator companies with 70%–90% of the market.

These proposals will also allow 'evergreening', whereby pharmaceutical companies will be allowed additional 12-year periods of exclusivity for "relatively inexpensive minor tweaks" which, they say, could block price-lowering generic competition indefinitely.

The language in these bills creates biological-drug monopolies, which discourage innovation and raise costs for the US health system, say the campaigners. However, they add that these problems can be addressed by adopting the relevant sections of bills introduced by Representative Henry Waxman (HR 1427) and Senator Charles Schumer (S 726), which would allow five years' exclusivity and block evergreening.

Biologicals are the fastest-growing segment of the drug market, are predicted to be 50% of new drug approvals soon, and include most vaccines and treatments for cancer, multiple sclerosis and rheumatoid arthritis. Already, the top six biologicals make up over 40% of expenditures for the US Medicare prescription drug programme, the campaigners add.

The global market for biosimilars is expected to be worth US$19.4 billion (Euros 13.17 billion) by 2014, increasing at an average annual rate of 89.1% from 2009, according to a new report from MarketsandMarkets.

References:
PharmaTimes 1 October 2009. US Congress urged to act on biosimilars.