Hospira acquires biosimilar filgrastim rights and facility from Teva Posted 27/10/2009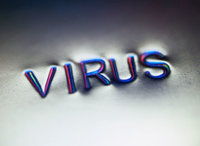 Hospira announced on 30 September 2009 the acquisition of worldwide rights to a biosimilar version of filgrastim and an affiliated European manufacturing facility from PLIVA Hrvatska (in Zagreb, Croatia, now owned by Teva), a move that will help extend Hospira's reach and vertical integration in biosimilars.
Filgrastim is a granulocyte-colony stimulating factor (G-CSF) used to treat neutropaenia, a condition in which the body makes too few infection-fighting white blood cells. The condition is often caused by drugs prescribed for cancer treatment.

Hospira's pegfilgrastim would be a biosimilar version of Amgen's Neulasta, a second-generation G-CSF also used to treat neutropenia. Hospira intends to launch its biosimilar pegfilgrastim in Asia, Europe and the US prior to the expiry of patents relating to Neulasta, and is conducting the requisite clinical work to support these regulatory submissions. Hospira also intends to register the Croatian plant and an existing Hospira facility in Australia as global sites of manufacture for pegfilgrastim.

As a result of the acquisition, Hospira will now have full global rights to the biosimilar filgrastim that had previously been part of a strategic collaboration between Hospira and PLIVA/Barr, the latter two companies now owned by Teva Pharmaceutical. As part of the agreement, Hospira has also acquired process development capabilities and a manufacturing plant in Croatia. The site has capacity sufficient to meet Hospira's worldwide filgrastim and pegfilgrastim requirements, along with expansion possibility for additional biosimilars manufacturing.

Applications for product approval of filgrastim were filed with the EMEA and Australia's Therapeutic Goods Administration in the first quarter of 2009. "With this agreement, Hospira expands its reach to new markets for filgrastim, and its global manufacturing capacity for pegfilgrastim," said Mr Ron Squarer, Senior Vice President, Global Marketing and Corporate Development, Hospira. He said Hospira is already well positioned in the biosimilars marketplace, given its internal capabilities, strategic collaborations and commercialisation experience in Europe. The additional vertical integration this deal brings, as well as the access to broader markets for its products, would further demonstrate Hospira's robust commitment to the biosimilars space.

References:
Pipeline Review/La Merie 30 September 2009. Hospira acquires worldwide rights to biogeneric version of filgrastim and manufacturing facility from PLIVA.
Source: Pipeline Review/La Merie