Biotech drugmakers get 12-year protection in US House health bill Posted 19/11/2009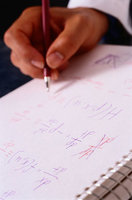 The US House health reform bill unveiled on 29 October 2009 would grant brand-name biotech-drug manufacturers 12 years of exclusivity before generic versions of their products can rely on their safety and efficacy data. The bill also would require drugmakers to pay an estimated US$60 billion (Euros 40.13 billion) in Medicare reimbursements over the next 10 years and allow the federal government to negotiate prices directly with companies.
The US House healthcare bill presents more problems for drug makers than legislation in the US Senate, but it gives the medical-device industry better breaks. The variations in the bills underscore why healthcare companies have been lobbying vigorously on Capitol Hill. Billions of dollars are at stake, depending on which version is adopted.

In October 2009 the US Senate Finance Committee approved a bill that would place a US$40 billion (Euros 26.78 billion) tax over 10 years on medical-device makers. That figure is halved to roughly US$20 billion (Euros 13.38 billion) in the US House version. US Senate leaders are also preparing to reduce the tax to around that level, according to industry officials and congressional aides.

Under the US House bill, the 2.5% levy on device makers applies to revenue at the point of sale, though it excludes certain retail purchases. The US Senate Finance version would tax device makers according to their share of the market and would go into effect three years sooner.

The drug industry took a big hit in the US House bill. For elderly people who are eligible for both Medicare and Medicaid, the bill mandates rebates from the drug makers so that the Medicare system ends up paying less. Those rebates are estimated to cost the industry US$60 billion (Euros 40.14 billion) over a decade. The US House bill, unlike the US Senate version, also allows the federal government to negotiate Medicare drug prices directly with companies, a provision the industry has fought.

In June 2009, the US White House and Senate Finance Committee Chairman Max Baucus announced an agreement with the pharmaceutical industry under which the industry would make concessions worth US$80 billion (Euros 53.52 billion) in savings to the government. Several US House Democratic leaders said they did not feel bound by the deal. Their US House bill could cost the drug industry US$140 billion (Euros 93.65 billion).

"The House bill practically doubles what pharma offered earlier," said analyst Eric Assaraf of Concept Capital's Washington Research Group.

Mr Ken Johnson of the PhRMA, the pharmaceutical industry's trade group, said the US House bill causes "some concern". Mr Johnson said the proposed rebates "could lead to catastrophic job losses and cuts to R & D".

He said drugmakers are still "on board for healthcare reform" and think a compromise will be reached. "Just because one scene in the play makes you want to bolt for the door, you don't tear up your theatre tickets," Mr Johnson said.

Makers of brand-name drugs scored one major victory in the US House. The bill includes a provision creating a way for the FDA to approve generic versions of biologic drugs, complex and expensive medicines derived from proteins. But it gives brand-name-drug companies sales exclusivity for 12 years and allows them to extend it with minor tweaks to their formulas.

References:
Biotech drugmakers get 12-year protection in House health bill. BIO SmartBrief. 2009 Oct 30.
Drug makers face tougher measures. The Wall Street Journal. 2009 Oct 30.
Source: BIO SmartBrief; The Wall Street Journal