ACRO wants clinical trials or tests for most biosimilars Posted 12/11/2009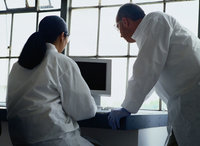 On 14 October 2009, the Association of Clinical Research Organizations (ACRO) made recommendations for biosimilars legislation in a letter sent to the US Senate Committee on Health, Education Labor and Pensions, Senate Committee on Finance, House Committee on Energy and Commerce, House Committee on Ways and Means, and House Committee on Education and Labor.
In the letter signed by ACRO Executive Director Douglas Peddicord, ACRO writes that it applauds US Congress' efforts to promote the development of follow-on biologics, or biosimilars, in the interest of bringing additional safe, effective and affordable therapeutic treatments to market. ACRO members employ nearly 70,000 people globally and in 2008, on behalf of biotech and pharmaceutical company sponsors, ACRO conducted more than 9,000 clinical trials involving almost two million participants in 115 countries. Biotech represents approximately one third of the research their members conduct.

In general, ACRO supports a data exclusivity period of 10 to 12 years for innovators in order to ensure an adequate return on investment, to attract new capital and to encourage continued research and development of breakthrough life-saving and life-enhancing biologicals.

While the data exclusivity period is of great importance, ACRO views the approval process for biosimilars to be of at least equal importance and the statutory pathway for approval should not be overlooked in the legislation to reform the US healthcare system. Primarily, this is an issue of patient welfare, ensuring that legislation address both the safety and efficacy requirements of a biosimilar.

As such, ACRO makes the following recommendations: that clinical trials or other appropriate methods of 'clinical testing' be required for any approval of biosimilars unless extraordinary circumstances warrant a specific waiver from the FDA; that the same standards of efficacy, safety, purity and potency apply for biosimilars as for the innovator product; that the data requirements for approval of a biosimilar may be reduced if there is a scientific basis to do so but the data quality must be at the same level as the innovator product and patient welfare must not be compromised; that immunogenicity be evaluated to avoid patients being put at risk; that, where appropriate, post-marketing testing be required both in the areas of safety and comparative effectiveness; that comparative effectiveness studies be used to establish any standards of interchangeability; and that the approval and ongoing review process for biosimilars be open and transparent.

ACRO realises this is a complex issue and that all share the goal of providing better patient care at reduced cost. Nevertheless, patient welfare must remain paramount and the only way to ensure effectiveness and safety for the patient is through rigorous clinical testing and ongoing evaluation. They urge that their recommendations be incorporated into the final legislative language or the committee reports that accompany any biosimilars legislation.

References:
ACRO wants trials for most biosimilars. In-Pharma Technologist. 2009 Oct 15.

Douglas Peddicord, PhD, Executive Director for ACRO. ACRO Recommendations on Biosimilars Legislation. ACRO Letter to US Senate Committees. 2009 Oct 14.
Source: In-Pharma Technologist; ACRO