US biosimilars reimbursement: Medicare and 340B Posted 29/01/2021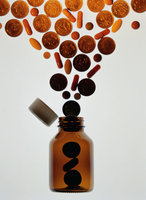 2020 sees the publication of the seventh edition of Biosimilars Trend Report. This describes the landscape for biosimilars in the US in 2020, with an update on the Medicare and 340B programme.
The US regulatory environment is evolving to support the uptake of biosimilars. For example, Centers for Medicare and Medicade Services (CMS) has made important changes to the current US reimbursement system, such as establishing separate Healthcare Common Procedure Coding System (HCPCS) codes and payment rates for biosimilars. These changes, along with others, help to level the playing field between biosimilars and reference products, which will lead to increased competition and help to support a sustainable marketplace.

Medicare updates
Several reimbursement developments affecting biosimilars occurred in the last 12‒15 months that are worth noting.

The report highlights reimbursement developments that occurred in the 12‒15 months prior to its compilation. For example, as of January 2018 CMS, assigned each biosimilar an HCPCS code and determined that its acquisition sales price (ASP) would not be combined with those of other biosimilars. This is an improvement, as previously biosimilars had been grouped with common reference products.

It is noted that applying HCPCS codes in this way can help promote a stable competitive landscape by:
Increasing the potential for innovation
Lowering risks associated with product developing and marketing
Helping create a level playing field for originators and biosimilars by reducing confusion and concerns related to traceability
The Affordable Care Act (ACA) contains language that promotes a level playing field between originators and biosimilars. In conjunction with this, Medicare part B reimburses physicians for biosimilars at their ASP, plus a 6% add-on of the reference's ASP. In this way, the playing field was levelled by providing physicians the same add on amount irrespective of the biological product they prescribed.

Generally, there is a lag time of two calendar quarters between product launch and publishing of an ASP. In relation to this, it is noted that from January 2019, Medicare reimburses all Part B drugs based on their wholesale acquisition cost (WAC) plus a 3% add on until the official ASP is available. When data are available, Medicare reimburses using the aforementioned 6% ASP methodology.

As is illustrated in the report, Table 1 demonstrates hypothetical examples of physician office or community clinic and outpatient payments for a biosimilar under Medicare Part B.
Table 1: Payment methodology for biosimilars under Medicare Part B

Biologic Product

Reference Product

Biosimilar A

Biosimilar B

WAC (list price)

$1,000.00

$800.00

$700.00

ASP*

$800.00

$640.00

$560.00

6% of Reference Product's ASP

$48.00

Payment Rate (ASP + 6%) (before sequestration)

$848.00

$688.00

$608.00

Payment Rate (ASP + 4.3%) (after sequestration)

$834.40

$674.40

$594.40

Patient Cost-Share (20%)†

$169.60

$137.60

$121.60

ASP: average sales price; WAC: wholesale acquisition cost.
*This hypothetical example assumes that the biologicals' (both reference and biosimilar) ASPs are 20% less than the WAC based on rebates over time.
† Sequestration lowers the 80% Medicare payment to physicians by 2%, but the beneficiary copayment remains at 20% of the original payment rate of ASP+6%.
As an important note, in April 2020, the Coronavirus Aid, Relief and Economic Security (CARES) Act was signed into law. In this, the sequester, including the 2% mandatory reduction for the Medicare programme, was suspended from 1 May to 31 December 2020.

340B Program
The 340B Drug Pricing Program which requires manufacturers taking part in Medicaid to sell discounted outpatient drugs to organizations that provide care for low-income and uninsured patients.

Prior to 2018, Medicaid paid both 340B and non-340B hospitals the same rate for treatments such as biologicals, even though 340B hospitals can obtain the products at a lower price. Now, Medicare pays for non-pass-through drugs and biologicals (excluding vaccines), purchased through the 340B Program at ASP minus 22.5% of the biosimilar's ASP. However, this reduced payment methodology has been brought into question and is undergoing legal investigation. For non-pass-through biosimilars bought through the programme, the CMS is continuing to pay ASP minus 22% of the biosimilar's ASP.

In 2020, the CMS is continuing to make all biosimilars eligible for pass-through payment, i.e., ASP plus 6% of reference biologicals' ASP. It also continues its policy to exempt any biosimilar with pass-through payment status from Medicare's alternative payment methodology for 340B drugs, i.e., ASP minus 22.5% of biosimilar's ASP (not the reference product's ASP).

The amount Medicare pays for products under the 340B Program varies depending on the product's pass-though payment status. In addition, both provider's payment and patient's cross share vary substantially depending on the biological product prescribed. With respect to this payment system, hospital/healthcare system decision-makers should be aware of differences between biosimilar and reference product, as well as those of biosimilars with and without pass-through payment status.

Related articles
Biosimilars policy considerations in the US

Key considerations for payers, employers and patients in the US biosimilars market

Key considerations for providers in the US biosimilars market

The US biosimilars market in 2020

LATIN AMERICAN FORUM – Coming soon!

To further enhance the objectives of GaBI in sharing information and knowledge that ensure policies supportive of safe biosimilars use, we are pleased to announce that we will be launching a new section on GaBI Online and GaBI Journal, the 'Latin American Forum' (in Spanish) featuring the latest news and updates on research and developments in generic and biosimilar medicines in Latin America.

Register to receive the GaBI Latin American Forum newsletter. Inform colleagues and friends of this new initiative.

LATIN AMERICAN FORUM – Próximamente!

Para fomentar los objetivos de GaBI sobre la difusión de información y conocimiento sobre las políticas de apoyo que garantizan el uso seguro de medicamentos biosimilares, nos complace anunciar el lanzamiento de una nueva sección en GaBI Online y GaBI Journal, el 'Latin American Forum' (en español), que presentará las últimas noticias y actualizaciones en investigación y desarrollo sobre medicamentos genéricos y biosimilares en Latinoamérica.

Regístrese para recibir el boletín informativo GaBI Latin American Forum. Informe a colegas y amigos sobre esta nueva iniciativa.

Permission granted to reproduce for personal and non-commercial use only. All other reproduction, copy or reprinting of all or part of any 'Content' found on this website is strictly prohibited without the prior consent of the publisher. Contact the publisher to obtain permission before redistributing.

Copyright – Unless otherwise stated all contents of this website are © 2021 Pro Pharma Communications International. All Rights Reserved.

Biosimilars policy considerations in the US
Source: Amgen Biosimilars