Teva not liable in US due to FDCA implied preemption Posted 16/04/2021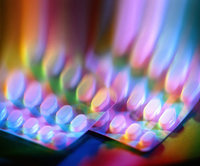 In early 2021, implied preemption related to the Federal Food, Drug and Cosmetic Act of 1938 (FDCA or the Act) has prevented generics manufacturer Teva Pharmaceuticals (Teva) from being held liable for three different failure-to-warn theories.
In US law, an implied preemption can be applied which will invalidate US state law, if it conflicts with federal law. In the recent case of Bennett against generics manufacturer, Teva, Bennett claimed that the defendant generic drug manufacturer was liable on three different failure-to-warn theories. These were all rejected by the court as impliedly preempted.

This is not the first time that implied preemptions have been utilized to dismiss claims against generic drugs manufacturers. These have been highlighted in a recent Drug and Device Law post, by US attorney Andrew Tauber.

Here, Tauber notes that implied preemption was first applied in the 2001 Buckman Company v. Plaintiffs' Legal Committee case. Here, the Supreme Court held that 21 United States Code (U.S.C) impliedly preempts any private suit seeking to enforce the FDCA.

Tauber also shares the example of PLIVA, Inc against generics manufacturer Mensing where he states, 'The Supreme Court held that federal law impliedly preempts state-law failure-to-warn claims based on a generic drug manufacturer's failure to give warnings different from those given by the drug's brand-name manufacturer on its FDA-approved labeling'. In this case, the claims are impliedly preempted because it is impossible for a generic drug manufacturer to simultaneously comply with a purported state-law duty to provide additional warnings and the federal requirement that generic drug labels be identical to their brand-name equivalents.

Related articles
Teva and Sandoz launch new generics

Biosimilar approvals and launches in the US

Biosimilars approved in the US

LATIN AMERICAN FORUM – Coming soon!

To further enhance the objectives of GaBI in sharing information and knowledge that ensure policies supportive of safe biosimilars use, we are pleased to announce that we will be launching a new section on GaBI Online and GaBI Journal, the 'Latin American Forum' (in Spanish) featuring the latest news and updates on research and developments in generic and biosimilar medicines in Latin America.

Register to receive the GaBI Latin American Forum newsletter. Inform colleagues and friends of this new initiative.

LATIN AMERICAN FORUM – Próximamente!

Para fomentar los objetivos de GaBI sobre la difusión de información y conocimiento sobre las políticas de apoyo que garantizan el uso seguro de medicamentos biosimilares, nos complace anunciar el lanzamiento de una nueva sección en GaBI Online y GaBI Journal, el 'Latin American Forum' (en español), que presentará las últimas noticias y actualizaciones en investigación y desarrollo sobre medicamentos genéricos y biosimilares en Latinoamérica.

Regístrese para recibir el boletín informativo GaBI Latin American Forum. Informe a colegas y amigos sobre esta nueva iniciativa.

Permission granted to reproduce for personal and non-commercial use only. All other reproduction, copy or reprinting of all or part of any 'Content' found on this website is strictly prohibited without the prior consent of the publisher. Contact the publisher to obtain permission before redistributing.

Copyright – Unless otherwise stated all contents of this website are © 2021 Pro Pharma Communications International. All Rights Reserved.