Colorado to import drugs from Canada and beyond Posted 30/04/2021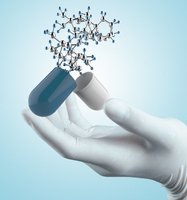 In 2019, a law was passed in the US state of Colorado to allow the import of prescription drugs from Canada. A bill to expand drug imports, and include those from additional nations, cleared at House committee on 7 April 2021. This hopes to see imports from additional countries like Australia, France and Japan.
The 2019 law allows Colorado to ask the US Department of Health and Human Services to grant a waiver for medication imports from Canada. Following the House committee clearance, this extension to the 2019 law will now go to the House floor for debate. Colorado will be joining Florida, which has already passed a bill to allow imports of prescription drugs from Canada and other nations.

Many other states across the US are now calling for action to enable them to directly import medications from Canada, many of which are manufactured in other regions. These should be aided by a rule implemented in 2020, set up to allow states to submit import programme proposals to the US Food and Drug Administration (FDA) for review and authorization. However, to date all waiver applications made by states are still awaiting approval.

It is hoped that in importing drugs from Canada and other foreign nations, states like Colorado will gain access to more affordable treatment options. At present, it is reported that one in 10 residents in Colorado cannot afford prescription drugs.

There is resistance to such drug imports as there is fear of reduced drug safety. There are also concerns over the import of counterfeit drugs and an incompatibility of the two nations' 'track and trace' systems for drug products. However, Executive Director of Colorado's Department of Health Care Policy and Financing, Kim Bimestefer, stated that 80% of drug ingredients and 60% of completed drugs will be coming from FDA-approved foreign manufacturers. On importation, an additional layer of 'track and trace' would be needed for quality assurance.

In addition to safety concerns, resistance will also be present for the same reasons that drug prices are high in the US. Many drugs are patent protected, preventing lower cost generics entering the market, and the US does not negotiate prices with manufacturers during market approval (unlike other countries).

In response to the updates in US state laws, Canada has announced that it will limit bulk exports to the US to safeguard prescription medicine supplies. However, in adding additional countries to the list that can be imported from, pressures imposed on Canada to import can be reduced.

Related articles
FDA to hold public meeting on its user fee programmes

How to make biological drugs more affordable

Safety of generics in US questioned

LATIN AMERICAN FORUM – Coming soon!

To further enhance the objectives of GaBI in sharing information and knowledge that ensure policies supportive of safe biosimilars use, we are pleased to announce that we will be launching a new section on GaBI Online and GaBI Journal, the 'Latin American Forum' (in Spanish) featuring the latest news and updates on research and developments in generic and biosimilar medicines in Latin America.

Register to receive the GaBI Latin American Forum newsletter. Inform colleagues and friends of this new initiative.

LATIN AMERICAN FORUM – Próximamente!

Para fomentar los objetivos de GaBI sobre la difusión de información y conocimiento sobre las políticas de apoyo que garantizan el uso seguro de medicamentos biosimilares, nos complace anunciar el lanzamiento de una nueva sección en GaBI Online y GaBI Journal, el 'Latin American Forum' (en español), que presentará las últimas noticias y actualizaciones en investigación y desarrollo sobre medicamentos genéricos y biosimilares en Latinoamérica.

Regístrese para recibir el boletín informativo GaBI Latin American Forum. Informe a colegas y amigos sobre esta nueva iniciativa.

Permission granted to reproduce for personal and non-commercial use only. All other reproduction, copy or reprinting of all or part of any 'Content' found on this website is strictly prohibited without the prior consent of the publisher. Contact the publisher to obtain permission before redistributing.

Copyright – Unless otherwise stated all contents of this website are © 2021 Pro Pharma Communications International. All Rights Reserved.