A call to end US drug pricing games Posted 27/09/2019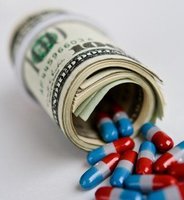 In a modern world dominated by personal choice, we still lack choice when it comes to health care. In the US, pharmaceutical companies play a drug pricing game that prevents low-cost medicines from being easily accessed by patients. In a commentary published in August 2019, Kathy Oubre, Chief Operations Officer of Pontchartrain Cancer Center in the US, outlined the details of drug pricing issues.
Patients lack information and options when it comes to drug treatment. Although cheaper medicines are often available, drug pricing games mean many products remain inaccessible. Biosimilars are lower-cost alternatives with the most expensive drug products, biological drugs, currently available. Dr Oubre says that patients should be free to choose biosimilars as this would provide savings of thousands of dollars and increase patients access to medicines.

In the US, 20 biosimilars have been approved by the US Food and Drug Administration (FDA). However, only seven are currently commercially available. Dr Oubre argued that biosimilars are prevented from entering the market as companies focus on protecting profits. She noted that they employ many tactics to block market entry, 'from misinformation campaigns to anti-competitive deals negotiated between pharmacy benefit managers and health insurers'.

Rebates on high-cost drugs are often given in exchange for a strong position in the market whereby patients are not allowed access to the cheaper biosimilar version until they have tried and failed with the expensive reference biological.

In cases such as this seen in the US, the intervention of insurers can have devastating effects for patients who cannot afford to pay for essential drugs. Such agreements also leave doctors unable to prescribe the cheaper alternatives. Dr Oubre stated, 'Insurers should never come between the patient-doctor relationship – it's a slippery slope with potentially devastating consequences.'

It is clear to Dr Oubre that policymakers are well aware of drug manufacturers' anticompetitive deals. Former FDA Commissioner Dr Scott Gottlieb noted that all those in the pharmaceutical supply chain including manufactures, distributors and purchasing organizations, prefer to split profits that can be gained from rebates on high-cost biologicals, rather than accept competition from biosimilars.

In conclusion, Dr Oubre stated that these pricing games cannot continue. Patients should be able to choose the drug that best suits them, medically and financially. She noted that Washington is behind the need for a reduction in drug prices. Doctors should also be able to prescribe whatever medicines are available at affordable prices. As such, she made a final plea for policymakers to step in and protect biosimilars and patient access to them.

Related articles
Bill introduced in US to cut insulin prices

Pharmacy benefit managers use spread pricing to increase profits in Michigan

US government advances five bills to increase generics competition

Permission granted to reproduce for personal and non-commercial use only. All other reproduction, copy or reprinting of all or part of any 'Content' found on this website is strictly prohibited without the prior consent of the publisher. Contact the publisher to obtain permission before redistributing.

Copyright – Unless otherwise stated all contents of this website are © 2019 Pro Pharma Communications International. All Rights Reserved.