UK's MHRA publishes guidance on licensing biosimilars Posted 19/02/2021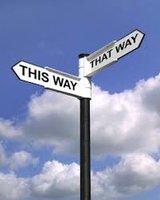 In the wake of Brexit, which took effect on 1 January 2021, the UK's Medicines and Healthcare products Regulatory Agency (MHRA) has announced a new biosimilars pathway for the UK.
The MHRA published guidance on 31 December 2020 Great Britain (England, Wales and Scotland) covering marketing authorization applications for biosimilars.

The guidance basically states that the UK will follow the European Union (EU) biosimilar guidelines [1]. Specifically, the MHRA states that from 1 January 2021 the agency 'will regulate biosimilars according to the same principles that were applicable previously'. It adds that 'Northern Ireland is following the EU acquis* and MHRA will regulate applications for biosimilars accordingly'.

The MHRA does point out, however, that 'new applications to Great Britain will be assessed at national level and should be submitted using existing procedures for national applications'.

The agency goes on to say that biosimilar applications submitted after 1 January 2021 can only be made in the UK with reference to a product that has been authorized for at least eight years either in the UK or by conversion from an EU marketing authorization.

Finally, the MHRA says that data and market exclusivity period entitlements for reference medicinal products approved before 1 January 2021 continue to be applicable in the UK.

There has been a setback, however, in the implementation of this new national licensing framework for biosimilars. Reports state that the 1 January 2021 date has been pushed back indefinitely, with the MHRA citing 'intense COVID-19 activities' as the reason for the delay in the consultation process.

On the bright side, there will be an easy route to UK approval for drugs that gain European approval via either decentralized or mutual recognition procedures. The MHRA says that 'for two years from 1 January 2021, Great Britain will adopt decisions taken by the European Commission on the approval of new marketing authorizations in the community marketing authorization procedure'.

*The EU's 'acquis' is the body of common rights and obligations that are binding on all EU countries, as EU Members. It is constantly evolving and comprises:
the content, principles and political objectives of the Treaties
legislation adopted in application of the treaties and the case law of the Court of Justice of the EU
declarations and resolutions adopted by the EU
measures relating to the common foreign and security policy
measures relating to justice and home affairs
international agreements concluded by the EU and those concluded by the EU countries between themselves in the field of the EU's activities.
Related article
UK releases post-Brexit biosimilar guidelines

LATIN AMERICAN FORUM – Coming soon!

To further enhance the objectives of GaBI in sharing information and knowledge that ensure policies supportive of safe biosimilars use, we are pleased to announce that we will be launching a new section on GaBI Online and GaBI Journal, the 'Latin American Forum' (in Spanish) featuring the latest news and updates on research and developments in generic and biosimilar medicines in Latin America.

Register to receive the GaBI Latin American Forum newsletter. Inform colleagues and friends of this new initiative.

LATIN AMERICAN FORUM – Próximamente!

Para fomentar los objetivos de GaBI sobre la difusión de información y conocimiento sobre las políticas de apoyo que garantizan el uso seguro de medicamentos biosimilares, nos complace anunciar el lanzamiento de una nueva sección en GaBI Online y GaBI Journal, el 'Latin American Forum' (en español), que presentará las últimas noticias y actualizaciones en investigación y desarrollo sobre medicamentos genéricos y biosimilares en Latinoamérica.

Regístrese para recibir el boletín informativo GaBI Latin American Forum. Informe a colegas y amigos sobre esta nueva iniciativa.

Reference
1. GaBI Online - Generics and Biosimilars Initiative. EU guidelines for biosimilars [www.gabionline.net]. Mol, Belgium: Pro Pharma Communications International; [cited 2021 Feb 19]. Available from: www.gabionline.net/Guidelines/EU-guidelines-for-biosimilars

Permission granted to reproduce for personal and non-commercial use only. All other reproduction, copy or reprinting of all or part of any 'Content' found on this website is strictly prohibited without the prior consent of the publisher. Contact the publisher to obtain permission before redistributing.

Copyright – Unless otherwise stated all contents of this website are © 2021 Pro Pharma Communications International. All Rights Reserved.