UK releases post-Brexit biosimilar guidelines Posted 06/11/2020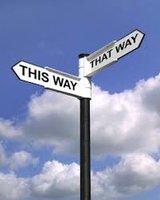 The UK has left the European Union (EU) and the exit transition period ends in January 2021. At this point, the regulation of medicines and devices will be transferred to the UK's Medicines and Healthcare products Regulatory Agency (MHRA). This move away from EU regulation will involve some significant changes.
The MHRA published guidance of the new biosimilar licencing regime in October 2020. This hopes to help biosimilars developers clearly understand the UK's post-Brexit requirements for biosimilar products. Biosimilars will now be regulated by the Human Medicines Regulations 2012 (UK), as amended by the Human Medicines (Amendments, etc.) (EU Exit) Regulations 2019 (UK). The guidance is based on current European Medicines Agency (EMA) biosimilar guidance, but contains additional details about UK reference products, the lack of requirement for in vivo studies in animals, the changes in the requirement for a comparative efficacy trial in most cases. The initial regulatory guidelines for biosimilars approval were first laid out in Europe in 2004 and have been regularly updated [1].

Reference product requirements
The guidance states that reference products should comply with Regulation 48 of the Human Medicines Regulations 2012 and can include products with: UK authorization valid for at least eight years (including those converted from an EU marketing authorization); EU marketing authorization that is not converted into a UK product license by January 2021 (as authorization holder opted out of the process); and EU marketing authorization that ceased prior to January 2021 for reasons not relating to quality, safety or efficacy.

Where a non-UK reference product is used, evidence demonstrating that it is representative of the UK reference product is required. It must also be authorized in a country with similar regulatory standards, such as those in the EU, Switzerland, Australia, Canada, Japan or USA.

In addition, the reference product will still be entitled to any data and market exclusivity that was relevant before the UK's exit from the EU.

Biosimilar clinical trials
When it comes to clinical trials, the guidelines state that, in most cases, a comparative efficacy/safety trial will not be necessary. Under these circumstances, the reasons for not conducting a trial must be justified within the application. Here, applicants must establish that comparable product efficacy can be determined from comparable binding properties and functional characteristics. In addition, it must be clear that the biosimilar's quality attributes and formulation form the basis that safety and immunogenicity are comparable to the reference product.

If the main mechanism of action of a product is not known, then comparative efficacy/safety trial will still be required. This will also be the case if it is difficult to predict the impact of analytical differences (which are unresolved by manufacturing adaptations) and where safety uncertainties cannot be resolved without pre-licencing patient exposure.

Indications, interchangeability and product labelling
The guidance also states that, when a biosimilar has been shown to be highly similar to its reference product, in terms of analytical characteristics and functional properties, it will be approved for all the indications issued to the reference. In addition, once approved, the biosimilar is considered interchangeable. Interchangeable products must be prescribed by a doctor by brand name and pharmacy-level substitution is not permitted for biological medicines.

In terms of labelling, the reference product's summary of product characteristics (SmPC) will be the basis for the biosimilar label. However, any differences in indications resulting from the biosimilar's strength or pharmaceutical form must be clearly delineated.

Related articles
Biosimilar assessments: do we need efficacy trials?

UK medicines agency releases no-deal Brexit guidance

EMA regulatory guidance update to prepare for Brexit

Reference
1. GaBI Online - Generics and Biosimilars Initiative. EU guidelines for biosimilars [www.gabionline.net]. Mol, Belgium: Pro Pharma Communications International; [cited 2020 Nov 6]. Available from: www.gabionline.net/Guidelines/EU-guidelines-for-biosimilars

Permission granted to reproduce for personal and non-commercial use only. All other reproduction, copy or reprinting of all or part of any 'Content' found on this website is strictly prohibited without the prior consent of the publisher. Contact the publisher to obtain permission before redistributing.

Copyright – Unless otherwise stated all contents of this website are © 2020 Pro Pharma Communications International. All Rights Reserved.