COVID-19 vaccine progress and FDA approvals for Zydus Cadila Posted 13/11/2020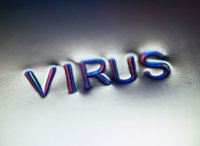 India-based generics company, Zydus Cadila, has had many advancements with product development and approval between August and October 2020. In August, the company announced that its plasmid DNA vaccine to prevent COVID-19 (ZyCoV-D) was found to be safe and well tolerated in the phase I clinical trial. Following this, phase II trials of the vaccine started on 6 August 2020. In October, Zydus Cadila had a number of products approved by the US Food and Drug Administration (FDA) and was launching a forglyn pressurized metered-dose inhaler (pMDI) to treat patients with chronic obstructive pulmonary disease (COPD) in India.
COVID-19 vaccine
Zydus Cadila began their phase I clinical trial of ZyCoV-D on 15 July 2020. This has shown that the vaccine is being tolerated by the healthy volunteers to which it was administered. The seven-day safety of all participants was endorsed by the independent Data Safety Monitoring Board (DSMB). Preclinical toxicity studies had already shown it to be safe, immunogenic and well tolerated and animal studies showed it elicits high level of neutralizing antibodies.

The phase II study of ZyCoV-D is now being conducted in over 1,000 healthy adult volunteers as part of the adaptive phase I/II dose escalation, multicentric, randomized, double-blind placebo-controlled study.

The company has stated that, with ZyCoV-D, they have successfully established a DNA vaccine platform using non-replicating and non-integrating plasmids carrying the gene of interest, which makes it very safe. In addition, the platform provides ease of manufacturing with minimal biosafety requirements. The platform is also known to show much improved vaccine stability and lower cold chain requirements, making it easy for transportation to remote regions. Furthermore, the platform can be rapidly used to modify the vaccine (in weeks) should the virus mutate.

The company also stated that, with ZyCoV-D, when the plasmid DNA is introduced into the host cells it should then be translated into the viral protein, eliciting a strong immune response mediated by the cellular and humoral arms of the human immune system, which play a vital role in protection from disease as well as viral clearance.

FDA approvals
Zydus Cadila received final approval from FDA to market:
Fingolimod capsules (0.5 mg) for the treatment of relapsing forms of multiple sclerosis (MS)
Verapamil hydrochloride injection (5 mg/2 mL (2.5 mg/mL) and 10 mg/4 mL (2.5 mg/mL) Single-Dose Vials) used to rapidly or temporarily restore normal heartbeats in people with certain heart rhythm disorders.
Ursodiol capsules (300 mg) a gallstone dissolution agent used to treat people with primary biliary cirrhosis (PBC; an autoimmune liver disease).
Solifenacin succinate tablets (5 mg and 10 mg) which are a symptomatic treatment of urge incontinence and/or increased urinary frequency and urgency as may occur in patients with overactive bladder syndrome.
Zydus Cadila received tentative approval from FDA to market:
Linagliptin and Metformin hydrochloride tablets (2.5 mg/500 mg, 2.5 mg/850 mg, and 2.5 mg/1,000 mg) used along with diet and exercise to improve control of blood sugar levels in adults with type 2 diabetes mellitus.
Tofacitinib extended-release tablets (11 mg) for the once-daily treatment of adult patients with moderately to severely active ulcerative colitis (UC).
All the above drug products will be manufactured in either Zydus Cadila's formulation manufacturing facility at the SEZ, Ahmedabad, India, or the facility at Jarod, near Vadodara, India. These join a host of other Zydus Cadila products already approved by FDA [1].

Inhaler to treat COPD launched in India
Zydus Cadila has announced the launch of forglyn pMDI, India's first pMDI with a combination of long-acting muscarinic antagonist (LAMA) and long-acting beta agonist (LABA) for patients suffering from COPD in India. The company have stated that, the administration of the two drugs formoterol fumarate (LABA) + glycopyrrolate (LAMA) in a single inhalation will improve outcomes due to a synergistic effect and better patient adherence to the treatment. The forglyn pMDI ensures the two drugs are administered simultaneously through the inhaler in a manner that is consistent and uniform which is critical for inhalation products. In addition, the manufacturing processes are simple, affordable and scalable which will improve access to the product across India and globally. This product joins over 100 other Zydus Cadila products in the respiratory market.

The company explained that this new inhaler will be important in the treatment of COPD which is the third leading cause of death globally. It is a respiratory disorder characterized by progressive airflow obstruction due to alveolar and bronchial abnormalities and inflammation caused by noxious substance exposure. COPD can be highly debilitating and limit quality of life. The disease is progressive in nature and can sometimes worsen due to sudden exacerbations, leading to significant disability and death.

Related articles
Biocon and Celltrion make progress in the battle against COVID-19

Indian generics makers begin to dispatch remdesivir

COVID-19 brings new collaborations to Australia and the EU

Reference
1. GaBI Online - Generics and Biosimilars Initiative. Zydus gets FDA approval for skin heart and acid reflux generics [www.gabionline.net]. Mol, Belgium: Pro Pharma Communications International; [cited 2020 Nov 13]. Available from: www.gabionline.net/Generics/News/Zydus-gets-FDA-approval-for-skin-heart-and-acid-reflux-generics

Permission granted to reproduce for personal and non-commercial use only. All other reproduction, copy or reprinting of all or part of any 'Content' found on this website is strictly prohibited without the prior consent of the publisher. Contact the publisher to obtain permission before redistributing.

Copyright – Unless otherwise stated all contents of this website are © 2020 Pro Pharma Communications International. All Rights Reserved.