FDA's global inspection strategy strengthened Posted 20/09/2019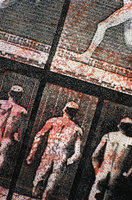 The US Food and Drug Administration (FDA) has implemented a modernized approach to ensure the safety and quality of globally produced innovator and generic medicines. Through its Program Alignment, FDA's Office of Regulatory Affairs has modernized its workforce and approach to improving public health to keep up with globalization and increasingly complex supply chains. Since FDA implemented Program Alignment in 2017, the regulation of generic medicines has become increasingly strategic, risk-based and efficient.
FDA maintains global vigilance using a risk-based site selection model to focus inspectional resources on higher risk facilities, regardless of location. To enhance transparency around the site selection model, FDA published its internal policy detailing how manufacturing facilities are prioritized and scheduled for inspections. The factors considered include a facility's compliance history, recall trends, inherent risk of the drug being manufactured, processing complexity and time since last inspection.

The FDA's inspections programme is extensive. As of fiscal year 2018, 4,676 human pharmaceutical sites worldwide were subject to routine surveillance inspection, 61% of which were outside the US. For that year, FDA conducted 1,365 human drug Current Good Manufacturing Practice surveillance inspections, of which 739 were at facilities outside the US. Given the scale of globalization of the manufacturing industry and supply chain, FDA continues to leverage and expand partnerships with inspectorates. Two important partnerships are the Mutual Recognition Agreement with the European Union (EU) and the Pharmaceutical Inspection Co-operation Scheme (PIC/S).

The Mutual Recognition Agreement implemented in 2017 allows FDA and EU drug investigators to rely on information from drug inspections conducted within each other's borders. This enables both parties to avoid the duplication of drug inspections, hence lowering inspection costs and enabling regulators to allocate more resources to areas of the world where there may be higher risks.

The PIC/S is a multilateral group of inspectorates from 52 countries. This scheme aims to lead the development, implementation, and maintenance of good manufacturing practice standards of medical product inspectorates internationally. Through PIC/S, FDA also supports the specialization of its drug investigators by investing in training to harmonize drug inspection programmes across all manufacturing sites, allowing it to inspect regulated products in the same way as its PIC/S partner countries.

Through Program Alignment, co-ordination with FDA's Center for Drug Evaluation and Research and Office of Global Policy and Strategy, as well as more global partnerships, FDA can continue to address the challenges posed by a global supply chain and encourage the adoption of new high quality manufacturing methods.

Related article
FDA releases statement on generic drug quality

Permission granted to reproduce for personal and non-commercial use only. All other reproduction, copy or reprinting of all or part of any 'Content' found on this website is strictly prohibited without the prior consent of the publisher. Contact the publisher to obtain permission before redistributing.

Copyright – Unless otherwise stated all contents of this website are © 2019 Pro Pharma Communications International. All Rights Reserved.