Immunogenicity testing in biosimilars Posted 24/01/2014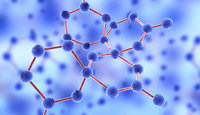 During a presentation given by Dr Kelly Colletti (Laboratory Sciences, USA) at an international conference on biowaivers and biosimilars, held in the US in September 2012, it was discussed whether one or two assays should be employed in order to measure anti-drug antibodies to both the biosimilar and reference biological in a comparative manner [1].
One topic highlighted during the presentation was how the strategy used for immunogenicity testing may have an impact on the immunogenicity rates observed and, therefore, impact the ability to correlate the anti-drug antibody results with the pharmacokinetic results.

The potential impact was highlighted by the example of an immunogenicity assay designed to detect antibodies to the biosimilar and the reference biological using the biosimilar coated on the plate. However, using this approach, antibodies unique to the reference biological may not be detected by the assay.

Although this risk of missing some immunogenicity may be acceptable based upon the existing patient safety data for the reference biological in the population tested it may cause correlation with the pharmacokinetic data to be distorted. In addition, this analysis design may not adequately characterize a decreased immunogenicity rate for the biosimilar in comparison with the reference biological, which could potentially indicate that the biosimilar is superior to the reference biological. Although one might think that is not a problem – when trying to prove 'similarity' proving 'superiority' is a problem.

Related articles

Protein aggregation and the generation of immune responses

Bioanalytical challenges in the development of biosimilars

Analysis of carbohydrate containing biosimilars

Reference

1. Colletti KS. Conference Report: Bioanalysis-related topics presented at the International Conference and Exhibition on Biowaivers and Biosimilars. Bioanalysis. 2013;5(5):529-31.

Permission granted to reproduce for personal and non-commercial use only. All other reproduction, copy or reprinting of all or part of any 'Content' found on this website is strictly prohibited without the prior consent of the publisher. Contact the publisher to obtain permission before redistributing.

Copyright – Unless otherwise stated all contents of this website are © 2014 Pro Pharma Communications International. All Rights Reserved.
Comments (2)
Response to: Immunogenicity testing (originator vs. biosimilar) posted 19/02/2014 - by Jessica
Dear Martin, Thank you for your comment on this article, which we found both interesting and relevant. If you are interested in contributing a research paper in clinical data on immunogenicity or safety issues of biosimilar mAbs/a similar area to GaBI Journal we would be be happy to receive your submission. Kind regards, Jessica
Immunogenicity testing (originator vs. biosimilar) posted 24/01/2014 - by Martin
It may be worth mentioning that Celltrion published data addressing such issue for CT-P13 biosimilar infliximab. They tested for anti-drug antibodies in sera of patients taking originator infliximab or biosimilar infliximab using both originator or biosimilar infliximab as probes. The results show that there is >95-98% correlation in detection of anti-infliximab antibodies when using either infliximab as probe. Since no assay is 100% specific and sensitive, it is a great result. This shows that two infliximabs are identical it terms of "immunogenicity profile" - epitopes etc. After all, this is what you expect from a true biosimilar. In practice, it means that one can keep using existing commercial anti-infliximab antibody assays (based on the originator infliximab) for detection in sera of patients taking biosimilar infliximab.