EMA guidance for NBCDs and products approved Posted 26/05/2017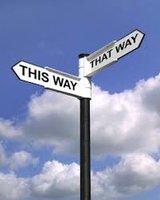 The European Medicines Agency (EMA) has published reflection papers on nanomedicines and their follow-on versions [1]. It has also published a wide range of other guidance, which outlines the technical requirements to demonstrate the quality, safety and efficacy of medicines that may also be applicable to non-biological complex drugs (NBCDs), according to authors Ehmann and Pita [2].
Like biologicals, NBCDs consist of different (closely related) structures that cannot be fully quantitated, characterized or described by physicochemical analytical tools. The composition and quality of NBCDs are dependent on the manufacturing process and controls – just as is the case with biologicals. Examples of NBCDs include nanomedicines, such as liposomes, polymeric micelles, glatiramoids, iron-carbohydrate complexes and nanocrystals, as well as dry powder inhalers.

EMA has not formally classified certain product families, e.g. glatiramoids, liposomes or iron carbohydrates, as NBCDs. However, nanomedicines are often mentioned in the context of NBCDs.

Follow-on NBCDs have been authorized via the generics regulatory pathway (national route/decentralized procedure). However, EMA tends to refer to biosimilars regulations when considering follow-on NBCDs. The major difference is the fact that follow-on NBCDs may receive marketing approval through the decentralized route, unlike biosimilars, which must follow the centralized procedure [1]. The reflection papers issued by EMA include one for iron-based nano-colloidal products and one for intravenous liposomal products [1].

NBCD applicants are also encouraged to make use of the scientific advice provided by National Competent Authorities or EMA. Developers of novel medical products are also encouraged at an early stage of development to seek the advice of EMA's Innovation Task Force (ITF).

Examples of products approved in the EU, through centralized and national authorization procedures, that could be categorized as NBCDs include the liposome products Visudyne (verteporfin) and Caelyx (doxorubicine hydrochloride), nanoparticle product Rapamune (sirolimus), polymer-congugate Macugen (pegaptanib sodium) and gas dispersion SonoVue (sulphur hexafluoride).

Recent publications estimate that approximately 48 nanomedicines and nanoimaging agents are currently under clinical development (phase I–III) in Europe, with others progressing through earlier stages of drug discovery and non-clinical development. In addition, approximately 70 cancer clinical trials are ongoing in the US involving nanomedicines and, therefore, the number of marketed pharmaceuticals using nanotechnology is expected to continuously grow and thus benefit patients and public health.

Conflict of interest
The authors Ehmann and Pita [1] declared that the views expressed are those of the authors and should not be understood or quoted as being made on behalf of or reflecting the position of the European Medicines Agency.

Editor's comment
If you are interested in contributing a research article in a similar area to the GaBI Journal, please send us your submission here.

Related articles
Harmonization of requirements for NBCDs across regions

Marketing authorization for NBCDs in the EU

Is the EU ready for non-biological complex drug products?

References
1. GaBI Online - Generics and Biosimilars Initiative. EU guidelines for follow-on NBCDs [www.gabionline.net]. Mol, Belgium: Pro Pharma Communications International; [cited 2017 May 26]. Available from: www.gabionline.net/Non-Biological-Complex-Drugs/Guidelines/EU-guidelines-for-follow-on-NBCDs
2. Ehmann F, Pita R. The EU is ready for non-biological complex medicinal products. Generics and Biosimilars Initiative Journal (GaBI Journal). 2016;5(1):30-5. doi:10.5639/gabij.2016.0501.008

Permission granted to reproduce for personal and non-commercial use only. All other reproduction, copy or reprinting of all or part of any 'Content' found on this website is strictly prohibited without the prior consent of the publisher. Contact the publisher to obtain permission before redistributing.

Copyright – Unless otherwise stated all contents of this website are © 2017 Pro Pharma Communications International. All Rights Reserved.