Denmark achieves 83% reduction in adalimumab costs through switching Posted 10/07/2020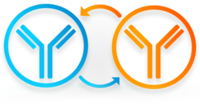 Spending on adalimumab in Denmark decreased by almost 83% between September and December 2018, thanks to a mandatory switching policy.
Adalimumab is an antibody treatment for inflammatory conditions including various forms of arthritis, inflammatory bowel disease (IBD) and psoriasis. It was the first human monoclonal antibody treatment approved by the US Food and Drug Administration (FDA), where it has been sold under the brand name Humira since 2003. Due to patent disputes, biosimilars of the drug will not enter the US market until 2023.

A recently published article [1] describes the market for adalimumab in Denmark, where the patent on the originator drug expired in October 2018. Immediately afterwards, there was a complete shift to biosimilar versions of adalimumab.

Although there was not an automated substitution process, the treatment recommendations from the Danish Medicines Council were changed to biosimilar adalimumab for all indications (this included switching of patients already treated with the originator product). Three biosimilars were made available, which were selected via a tendering process.

As a result, from November 2018 to December 2018, the proportion of adalimumab biosimilars increased from 71.6% to over 95%. Similarly, costs decreased from US$5.13 million in September 2018 to US$1.01 million in December 2018 – a decrease of almost 83%. The proportion of biosimilar use for adults in Denmark was over 96% on average by December 2018.

This is part of a series of successful biosimilar switches in Denmark. The country switched to biosimilar infliximab in May 2015 [2] and to biosimilar etanercept in April 2016 [3], achieving similarly rapid switches and substantial cost savings.

The article says that 'thorough preparation and multidisciplinary collaboration between all stakeholders' was crucial for the successful implementation of the switch.

The article also contrasts this to the situation in the US, where Humira is the most cost-intensive pharmaceutical, with global sales of almost US$20 billion in 2018 alone. According to The Coalition for Affordable Prescription Drugs (CAPD), AbbVie raised the price of Humira by 144% between 2012 and 2018.

Although five adalimumab biosimilars have been approved by FDA, none will be marketed until 2023 due to patent litigation from the originator manufacturer AbbVie. There are concerns that by this time cost savings may not be available, as newer and more advanced treatments may be on the market.

The authors suggest the comparatively low uptake of biosimilars in the US is due to a lack of automated substitution, biosimilars not being included in formularies, and so-called 'rebate traps', whereby originator manufacturers can withdraw discounts if the payer uses biosimilars.

An Editor's note [4] published alongside the article is in agreement with these comments; and suggests that lack of competition for biological drugs in the US is also a major barrier to a more cost-effective healthcare system.

However, the editorial also says that the increasing uptake of biosimilars to infliximab and filgrastim in the US raises hope that the situation may be changing.

Related articles
Fresenius Kabi signs marketing agreement for adalimumab biosimilar

Barriers to biosimilars access in the US

Clinical trials supporting the approval of adalimumab biosimilars

US drug contracting system is 'rigged' against biosimilars

References
1. Jensen TB, Kim SC, Jimenez-Solem E, et al. Shift from adalimumab originator to biosimilars in Denmark. JAMA Intern Med. 2020;180(6):902-3.
2. GaBI Online - Generics and Biosimilars Initiative. Danish infliximab switching study shows no difference [www.gabionline.net]. Mol, Belgium: Pro Pharma Communications International; [cited 2020 Jul 10]. Available from: www.gabionline.net/Biosimilars/Research/Danish-infliximab-switching-study-shows-no-difference
3. GaBI Online - Generics and Biosimilars Initiative. Mandatory and non-mandatory switching for biosimilars [www.gabionline.net]. Mol, Belgium: Pro Pharma Communications International; [cited 2020 Jul 10]. Available from: www.gabionline.net/Biosimilars/Research/Mandatory-and-non-mandatory-switching-for-biosimilars
4. Claytor JD, Gella, W. Decreasing health care spending through market competition—a case for the rapid adoption of adalimumab biosimilars. JAMA Internal Med. 2020 Mar 30. doi:10.1001/jamainternmed.2020.0331

Permission granted to reproduce for personal and non-commercial use only. All other reproduction, copy or reprinting of all or part of any 'Content' found on this website is strictly prohibited without the prior consent of the publisher. Contact the publisher to obtain permission before redistributing.

Copyright – Unless otherwise stated all contents of this website are © 2020 Pro Pharma Communications International. All Rights Reserved.