South Korea to emerge as global leader in biosimilar R & D Posted 26/03/2010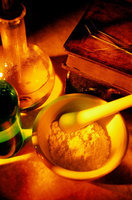 According to the South Korea Pharmaceuticals and Healthcare Report Q2 2010 released by Business Monitor International (BMI) in March 2010, South Korea will emerge as a global leader in biosimilar research and development.
In July 2009, shortly after the regulatory pathway for biosimilars was established, South Korean electronics giant Samsung announced that it would invest US$389 million in biosimilars over the next five years. At the time, Samsung described biosimilars as a business in which it aimed to grow strategically and would participate "aggressively."

Other significant developments, both announced in October 2009, include the successful completion of a South Korean clinical trial of TuNEX, a biosimilar version of Amgen and Wyeth's rheumatoid arthritis and psoriasis drug Enbrel (etanercept) produced by Taiwanese drug development company Mycenax Biotech, and an agreement between US-based Hospira and South Korea's Celltrion to develop and market eight biosimilars, notes BMI.

Another recent study, from Espicom, also points to South Korea's long history in manufacturing biologics, and says the number of local companies manufacturing generic versions of Roche's Tamiflu (oseltamivir) - including SK Chemicals and Chon Kun Dang - indicates strong performance by some firms and that larger companies in the biosimilar sector have made considerable strides recently in R & D, manufacturing and distribution.

SK Chemicals, for example, says it could have its version of oseltamivir for sale within less than a month after marketing approval is given. This is arguably the result of massive investment in this sector from both government agencies and multinational companies, says Espicom; the latter includes Novartis' declaration of October 2009 that it would be investing US$100 million in South Korea over the next five years, plus other large commitments from Otsuka, AstraZeneca and Pfizer.

BMI is forecasting that South Korea's healthcare market will expand significantly over the next five years mainly due to the ageing population, with spending rising an average 17.3% a year in US$ terms, from US$58.9 billion in 2009 to US$130.8 billion in 2014. BMI points out that many major South Korean pharmaceutical companies are forecasting sales growth of around 10% for this year.

Espicom states that although the Free Trade Agreements (FTAs) signed with the US in 2007 and initialled with the EU on 15 October 2009 will have a negative impact on smaller Korean generic companies, the impact should not be too serious on larger domestic generic producers. However, the South Korean generic industry has not taken these FTA's well, as it believes it will damage an industry that is already under strain as a result of regular government price cuts. In order to compete, Korean companies are investing profits from their generic sales into 'super-generics'; these are generics that are brought to market at the same time as patent expiry. However, this requires capital and R & D pipelines that many Korean companies simply do not possess. That said, generic drugs still, by far, dominate the South Korean pharmaceutical market.

References:

Lynne Taylor. South Korea "to be global leader in biosimilar R&D". PharmaTimes. 2010 March 17.

South Korea Pharmaceuticals and Healthcare Report Q2 2010. Business Monitor International. March 2010.

The Pharmaceutical Market: South Korea. Espicom report. 2010 January 27.
Source: PharmaTimes; Business Monitor International; Espicom report