Rituximab gets US FDA approval for chronic lymphocytic leukaemia Posted 10/03/2010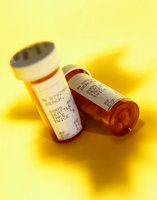 The US FDA has approved Roche's Genentech/Biogen Idec's anti-CD20 monoclonal antibody Rituxan/MabThera (rituximab) plus chemotherapy for people with either previously untreated or previously treated (relapsed or refractory) chronic lymphocytic leukaemia (CLL).

As pointed out by Scrip, MabThera was approved in the EU in 2009 for these same indications. However, US approval was held up by a complete response letter issued by the FDA in November 2009. The companies said then that the agency had not requested any new data to complete its review of these applications, but that they were continuing final labelling discussions.
MabThera's lead indication, in which it has blockbuster sales, is non-Hodgkin's lymphoma (NHL). Rituximab works in both NHL and CLL as they are both predominantly malignancies of B-cells; in CLL the cancer primarily involves the bone marrow and blood, with variable lymph node involvement as well, whereas in NHL it is largely confined to the lymph nodes. Rituximab binds to the CD20 antigen on the surface of normal and malignant B-cells and recruits the body's natural immune defences to destroy them.

Although CLL is the most common form of adult leukaemia, accounting for about 30–40% of all leukaemias, it is a much smaller indication than NHL. Nevertheless, Piper Jaffray analysts still estimate sales from CLL of US$800 million.

The US FDA approval in CLL is based on data from two Phase III studies, CLL8 and REACH, in first-line and second-line CLL, respectively. Both studies evaluated rituximab plus fludarabine and cyclophosphamide (FC) chemotherapy compared with FC chemotherapy alone. The data were first presented at the American Society of Hematology (ASH) meeting in San Francisco in December 2008 (scripnews.com December 12th, 2008). They showed then that rituximab delayed disease progression in CLL by about 10 months in both trials; progression-free survival (PFS) was the primary endpoint in both studies. Updated survival data after more than three years of follow-up, presented at the ASH 2009 meeting in December, from the CLL8 study showed that 87% of patients with previously untreated CLL who received MabThera/Rituxan plus FC were alive after more than three years of follow up compared to 83% of patients who received FC alone. The median survival has not yet been reached. Median PFS was 51.8 months compared with 32.8 months.

Genmab/GlaxoSmithKline's Arzerra (ofatumumab) recently secured its US approval for refractory CLL. It is also being tested in Phase III trials in first- and second-line CLL. While rituximab and ofatumumab both target the CD20 antigen on the surface of normal and malignant B-cells, ofatumumab is a fully human monoclonal antibody, whereas rituximab is chimaeric. Ofatumumab also targets a novel epitope of CD20, and preclinical studies have indicated that it was associated with greater complement-dependent cytotoxicity than rituximab.

References:

FDA Approves Rituxan Plus Chemotherapy for the Most Common Type of Adult Leukemia. Genentech Press Release. 2010 February 18.

Malini Guha. Rituximab gets US approval for common leukaemia. Scrip News. 2010 February 19.

FDA Grants New Approval for Rituxan in CD20-Positive CLL. Genetic Engineering & Biotechnology News. 2010 February 19.
Source: Genentech Press Release; Scrip News; Genetic Engineering & Biotechnology News