Hurdles to biosimilars in Asia Posted 12/11/2010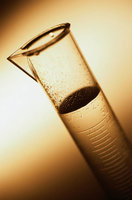 Now that a clear regulatory pathway for marketing biosimilars has been established in Europe, will Asian companies enter the global biosimilars race? Asian manufacturers face the same obstacles as western-based drugs companies, but local factors add a further twist to the tale.
China

Domestic biosimilars have been on the market in China for 20 years. The first recombinant human interferon beta 1b was launched in 1989. There is no specific process for biosimilar approval; all pharmaceuticals go through essentially the same drug registration process with the State Food and Drug Administration.

Due to this relatively low entry barrier and waves of investments, there are now over 200 biopharma firms producing over 2,000 drugs. Over 20 producers of interferon and more than a dozen erythropoietin manufacturers exist. But in the present regulatory context, these firms mostly target the domestic market. Some foreign companies have started using local manufacturers in order to gain a foothold in the Chinese market.

India

The biggest Indian pharmaceutical firms are already international players and India dominates the global generics market. However creating a biosimilar is not the same as copying a generic drug, so a different approach is needed. Establishing a local market first is probably the best way forward, but this route does not address the regulatory requirements established in Europe.

India has, by far, demonstrated the greatest acceptance of biosimilars. In recent years over 50 biopharmaceutical products have been approved for marketing in India, with more than half of them being biosimilars.

There is a lot of interest. Dr Reddy's has two biosimilars in India and a few other markets. While Biocon and Dr Reddy's are the two most advanced Indian players in the biosimilars field, others, such as Ranbaxy Laboratories and Cipla, have also made investments in biosimilars. India's biggest drugmaker by sales, Ranbaxy, has acquired Hyderabad-based biotechnology firm Zenotech Laboratories to strengthen its biosimilar pipeline. It has invested 1.5 billion rupees (Euros 24 million) in a biosimilar facility that is scheduled to be up and running by the end of next year.

Doubts have been expressed that the Indian pharma companies are mature enough to manage the complexities of producing large quantities of biosimilars and of getting them approved by the regulatory authorities. However the Indian government is taking a major role in encouraging growth in the biotechnology field, with government-led initiatives and biotechnology parks under construction.

The general picture

The challenge is to comply with EU or US regulatory requirements, but still produce the drugs at a price that will be acceptable locally. This may not be possible, despite the cost advantage of producing the drugs in south-east Asia. The price differential between originator and follow-on biologicals is only about 30% in Europe at the moment.

National authorities are addressing the biosimilar regulatory and legal framework, among them Australia, Canada, Japan and Malaysia. In October 2009 Sandoz launched its recombinant human growth hormone somatropin in Japan.

Peking University now offers a Master's degree in international pharmaceutical engineering management, which is "dedicated to quality management and regulatory science" and is the result of "close collaboration between Peking University and the FDA". Individual FDA directors as well as process, production, quality, and business professionals in companies such as Amgen, Gilead Sciences, Merck and Pfizer are said to be backing this initiative.

Some analysts comment that the real picture for biopharmaceuticals will start to emerge if or when the North American market becomes open to biosimilar competition. This large market will give large profits, allowing a variety of companies to become established in the field.

Related articles

Biosimilars' hurdles in the US

The hurdles to biosimilars in Europe

Indian government encourages biosimilars

References

Dey E, Basu A. Drugmakers bet on biosimilars, hurdles seen. Yahoo Singapore, Finance, News and Opinions. 29 September 2010.

Urlep M. Biosimilars: Succeeding in the market of the future. Pharma Focus Asia.

Chen H. Requirements for China to Globalize Success Seen in Domestic Biosimilars Market. Genetic Engineering and Biotechnology News. 4 August 2009.

Afsar F. What is the future of indian pharma industry for biosimilar products. Linked in. March 2010.