FDA biosimilar user fees meeting Posted 16/12/2011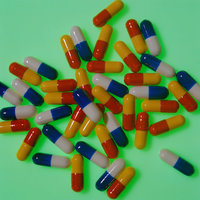 FDA announced a public meeting to be held on 16 December 2011 to discuss its recommendations for the agency's biosimilars user fee programme for 2013–17.
The FDA's proposals are similar to those for drugs under the Prescription Drug User Fee Act (PDUFA) and include performance goals for special protocol assessments (SPAs) that could help ensure a clear path to approval for biosimilars.

The Biologics Price Competition and Innovation (BPCI) Act of 2009 was signed into law by President Barack Obama in March 2010. This law included a legal pathway for the approval of biosimilars in the US [1].

Under the BPCI Act, FDA must develop recommendations for a biosimilars user-fee programme, after consultation with a range of groups, including scientific and academic experts, health care professionals, representatives of patient and consumer advocacy groups (public stakeholders), and regulated industry (industry stakeholders). These recommendations must then be published in The Daily Journal of the US Government, Federal Register and a period of 30 days must be provided for the public to give written comments on the recommendations. FDA is also required to hold a meeting at which the public may present its views on such recommendations.

The proposed biosimilars user fee programme is similar to the PDUFA programme in that it includes fees for marketing applications, manufacturing establishments, and products. However, there are some differences e.g. there are no currently marketed biosimilars in the US; accordingly, the recommended biosimilars user fee programme includes fees for products in the development phase in order to generate fee revenue in the near-term and to enable sponsors to have meetings with FDA early in the development of biosimilar candidates.

According to the FDA release, four types of fees–under the proposed biosimilar user fee programme–are proposed:
biosimilar product-development fees
marketing application fees
Establishment fees
product fees.
The announcement also outlines proposed review performance goals and procedures. FDA aims to review 70% of biosimilar applications within 10 months of the receipt date in 2013, increasing to 90% within that time frame by 2017.

The performance goals also include SPAs for clinical trials intended to establish biosimilarity and/or interchangeability with the originator biological product.

Pharmaceutical Research and Manufacturers of America (PhRMA), the industry group representing innovator companies, said it was pleased that FDA was going to 'solicit stakeholder input' and that they 'endorse a clear, science-based, separately funded regulatory programme for biosimilars'. PhRMA Vice President Dr Sascha Haverfield-Gross added that the SPA provision 'will help to ensure that clinical trials are designed to thoroughly assess the safety and efficacy of biosimilar medicines, in accordance with FDA's high regulatory and scientific standards'.

What happens next?
The meeting will be held from 9:00–13:00 on 16 December 2011 in Silver Spring, Maryland, USA.

Transcripts of the meeting will be available for review at FDA's Division of Dockets Management and on the Internet at http://www.regulations.gov approximately 30 days after the public meeting.

FDA must submit its proposal for creating a biosimilars user fee programme to Congress by 15 January 2012. Congress is expected to enact a biosimilar user fee bill in 2012 along with the PDUFA reauthorisation [2].

Related articles

Biosimilar user fee levels and performance goals for the FDA

FDA and biosimilars: process update

Does industry support biosimilar user fees in the US?

Biosimilars user fees as high as brand-name fees

References

1. GaBI Online - Generics and Biosimilars Initiative. US healthcare reform [www.gabionline.net]. Mol, Belgium: Pro Pharma Communications International; [cited 2011 December 16]. Available from: www.gabionline.net/Policies-Legislation/US-healthcare-reform

2. GaBI Online - Generics and Biosimilars Initiative. Biosimilar user fees proposal under review [www.gabionline.net]. Mol, Belgium: Pro Pharma Communications International; [cited 2011 December 16]. Available from: www.gabionline.net/Biosimilars/News/Biosimilar-user-fees-proposal-under-review
Source: Federal Register, PhRMA