Biosimilars of natalizumab Posted 11/11/2016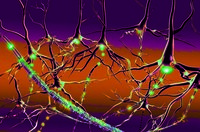 Natalizumab is a humanized monoclonal antibody against the cell adhesion molecule α4-integrin. Natalizumab is believed to work by reducing the ability of inflammatory immune cells to attach to and pass through the cell layers lining the intestines and blood–brain barrier. Natalizumab is indicated for the treatment of multiple sclerosis (US and Europe) and Crohn's disease (US).
The originator product, Biogen Idec and Elan's Tysabri (natalizumab), was approved by the US Food and Drug Administration (FDA) in November 2004 and by the European Medicines Agency (EMA) in June 2006 [1, 2]. Tysabri had worldwide sales of US$1.9 billion in 2015.

The patents on Tysabri expired in the US in March 2015 and in Europe in August 2015 [1]. Some of the natalizumab biosimilars in development are presented in Table 1.

Table 1: Biosimilars and non-originator biologicals* of natalizumab in development
Company name, Country

Product name

Stage of development

BioXpress Therapeutics, Switzerland

-

Biosimilar in pipeline

Harvest Moon Pharmaceuticals, USA

-

Biosimilar in pipeline

*See editor's comment
The fact that no biosimilars makers are very far along the road to developing a natalizumab biosimilar, despite the fact that the patents on the originator product have already expired, highlights the costs involved and complexity in developing biosimilars.

Editor's comment
It should be noted that 'non-originator biologicals' approved in less regulated countries might not have been authorized following as strict a regulatory process as is required for approval of biosimilars in the European Union. The EMA (European Medicines Agency) regulatory requirements ensure the same high standards of quality, safety and efficacy for biosimilars as for originator biologicals, and also include a rigorous comparability exercise with the reference product.

Related articles

References
1. Derbyshire M. Patent expiry dates for best-selling biologicals, Generics and Biosimilars Initiative Journal (GaBI Journal). 2015;4(4):178-9. doi:10.5639/gabij.2015.0404.040
2. GaBI Online - Generics and Biosimilars Initiative. Biologicals patent expiries [www.gabionline.net]. Mol, Belgium: Pro Pharma Communications International; [cited 2016 Nov 11]. Available from: www.gabionline.net/Biosimilars/General/Biologicals-patent-expiries

Permission granted to reproduce for personal and non-commercial use only. All other reproduction, copy or reprinting of all or part of any 'Content' found on this website is strictly prohibited without the prior consent of the publisher. Contact the publisher to obtain permission before redistributing.

Copyright – Unless otherwise stated all contents of this website are © 2016 Pro Pharma Communications International. All Rights Reserved.