ASCO issues position statement on biosimilars in oncology Posted 09/03/2018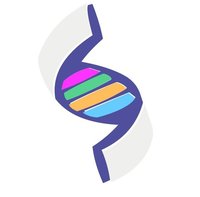 The American Society of Clinical Oncology (ASCO) has issued a position statement on biosimilars in oncology. The statement reflects the society's views on issues such as naming, labelling, safety and efficacy, interchangeability, switching and substitution of biosimilars, as well as on the value of biosimilars and prescriber and patient education [1].
To date, the US Food and Drug Administration (FDA) has approved nine biosimilars for use in the US [2]. These include one product for use as a supportive care agent in the cancer setting (filgrastim-sndz, for use as an alternative to filgrastim) and two products for use in the treatment of cancer (bevacizumab-awwb, for use as an alternative to bevacizumab, and trastuzumab-dkst, for use as an alternative to trastuzumab).

Inconsistent use and a lack of understanding of the terminology, evolving regulatory guidance, and questions about how biosimilars may be prescribed and dispensed, have contributed to an uncertain environment for all stakeholders. In addition, physicians have expressed concerns about the use of biosimilars. For this reason, ASCO has developed a position statement to provide education and guidance to the oncology community on the assessment of the safety and efficacy of biosimilars in the cancer setting.

ASCO offers guidance on the following issues:

Safety and efficacy: Sustained post-market evidence development is necessary to enhance patient and provider confidence in biosimilars and to supplement the evidence supporting the safe and effective use of biosimilars.

Interchangeability, switching and substitution: Although ASCO recognizes that the interchangeability of a product will be determined by FDA, the society believes that the ability of oncologists and patients to decide which biological will provide optimal treatment is key to providing high quality, high-value cancer care.

Naming, labelling and other regulatory considerations: Biosimilarity refers to similarity to a reference product, and does not imply similarity to other biosimilars. With biosimilars, the name alone may not be enough to help providers differentiate between products. The naming and labelling of biosimilars, considered together, will help to ensure that oncologists, pharmacists and other providers have all the necessary information to ensure they are using their chosen therapy as intended.

Value of biosimilars: Biosimilars provide an opportunity to both obtain desired outcomes and manage the cost of care for patients with cancer.

Prescriber and patient education: Continuous provider education is critical to inform, promote and use biosimilars in a medically appropriate and cost-effective way to treat cancer. Also important is patient education about biosimilars provided by a knowledgeable healthcare professional. Public awareness and education, and the use of standardized, publicly available materials from professional societies, government sources and patient advocacy groups will help to ensure understanding of biosimilars.

ASCO concludes that 'biosimilars will play an important role in the future care of patients with cancer and will improve access to valuable medicines'. They caution, however, that although many new oncology biosimilars will be available in the next years, 'their use and effect on patient care and healthcare costs will largely depend on patient and provider acceptance'. This they say will be based on 'adequate understanding of the safety and efficacy of these agents in cancer care'. The society adds that 'this statement affirms ASCO's commitment to ensure the availability of biologic[al]s that are necessary in the delivery of high quality, high-value care'.

Conflict of interest
Disclosures provided by the authors are available with the research paper [1] at jco.org.

Abstracted by Professor Rita R Alloway, PharmD, FCCP, Director of Transplant Clinical Research, Department of Internal

Related articles
Opportunities and challenges for biosimilars in oncology

ACR position statement on biosimilars addresses naming and substitution

Spanish Society of Rheumatology issues position statement on biosimilars

References
1. Lyman GH, Balaban E, Diaz M, Ferris A, Tsao A, Voest E, et al. American Society of Clinical Oncology statement: biosimilars in oncology. J Clin Oncol. 2018:JCO2017774893. doi:10.1200/JCO.2017.77.4893. [Epub ahead of print].
2. GaBI Online - Generics and Biosimilars Initiative. Biosimilars approved in the US [www.gabionline.net]. Mol, Belgium: Pro Pharma Communications International; [cited 2018 Mar 9]. Available from: www.gabionline.net/Biosimilars/General/Biosimilars-approved-in-the-US

Permission granted to reproduce for personal and non-commercial use only. All other reproduction, copy or reprinting of all or part of any 'Content' found on this website is strictly prohibited without the prior consent of the publisher. Contact the publisher to obtain permission before redistributing.

Copyright – Unless otherwise stated all contents of this website are © 2018 Pro Pharma Communications International. All Rights Reserved.