Opportunities and challenges for biosimilars in oncology Posted 17/11/2017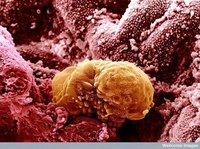 The rapid increase in healthcare costs, particularly for cancer drugs, has had a major impact on providers, practices, payers and patients, according to Dr Gary Lyman of the Fred Hutchinson Cancer Research Center and University of Washington, Seattle, WA, USA [1, 2].
Eight of the top 10 most expensive therapies are cancer drugs, most of which are new biologicals. However, the future is bright as cancer biosimilars have already been approved in both the US and Europe and in the next five years around 10 cancer biologicals are expected to lose patent protection. Changing to biosimilars for these blockbuster biologicals is anticipated to yield more than US$20 billion with a total global spend well over US$200 billion.

Biologicals produced in living systems and, unlike generics, a biosimilar is a biological that is 'highly similar' but not identical to an approved reference biological with no differences with regard to efficacy, safety and purity – except for minor differences in clinically inactive components. Biosimilars are approved via an abbreviated pathway. The process by which biosimilars are approved makes it less likely that large phase III comparative clinical trials will be conducted. Therefore, preclinical and limited clinical data will be used to extrapolate the indications for which the original biological was approved, and clinicians must decide on the appropriate incorporation of biosimilars. This fact has led to questions regarding interchangeabilty and switching, as well as provider notification [3].

However, despite any concerns, Dr Lyman believes that 'with appropriate oversight by regulatory authorities, professional organizations such as ASCO [American Society of Clinical Oncology], and patient and clinician education program[me]s, we will see the potential for considerable cost savings and increased access and equity of cancer care through the use of biosimilars'.

Opportunities and challenges for biosimilars in oncology specific to Europe and the US are discussed in the series of two articles that follow.

Conflict of interest
The author of the research papers [1, 2] reported conflicts of interest, including being an advisor/consultant for Halozyme, G1 Therapeutics and Coherus Biosciences and having received research funding from Amgen. For full details of the author's conflict of interest, see the research papers [1, 2].

Editor's comment
Readers interested to learn more about biosimilars in oncology are invited to visit www.gabi-journal.net to view the following manuscript published in GaBI Journal:

Oncologists urged to embrace biosimilars to help control spiralling costs of cancer care

GaBI Journal is indexed in Embase, Scopus, Thomson Reuters' ESCI, and more.

Readers interested in contributing a research or perspective paper to GaBI Journal – an independent, peer reviewed academic journal – please send us your submission here.

Related articles
Biosimilars in oncology in Europe

Biosimilars in oncology in the US

References
1. Lyman GH. Emerging opportunities and challenges of biosimilars in oncology practice. J Oncol Pract. 2017;13(9_suppl):7s-9s.
2. Lyman GH. Biosimilars in the changing cancer care landscape. ASCO Daily News. 3 June 2017.
3. Derbyshire M. Update on US state legislation on biosimilars substitution. Generics and Biosimilars Initiative Journal (GaBI Journal). 2015;4(2):95-7. doi:10.5639/gabij.2015.0402.020

Permission granted to reproduce for personal and non-commercial use only. All other reproduction, copy or reprinting of all or part of any 'Content' found on this website is strictly prohibited without the prior consent of the publisher. Contact the publisher to obtain permission before redistributing.

Copyright – Unless otherwise stated all contents of this website are © 2017 Pro Pharma Communications International. All Rights Reserved.