Use of generic medicines in Ireland Posted 29/03/2013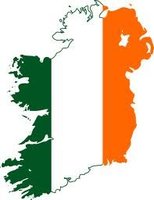 Ireland's Department of Health and Children intends to introduce a system of reference pricing and generics substitution in Ireland, which will greatly increase the utilization of generics and generate significant cost savings, whilst at the same time, increasing the accessibility and affordability of essential medicines. Authors Dunne et al. discuss Ireland's history with the use of generic medicines [1].
Few generics are used in Ireland, and in fact the use of generics has even been found to be decreasing. In a 2008 report written by the National Centre for Pharmacoeconomics for the Irish Department of Health and Children (DOHC) it was found that generics prescribing in Ireland had fallen from over 22% by volume in 1997, to just over 19% in 2007. Penetration of generic medicines into the Irish market is amongst the lowest in Europe, with current utilization of generic medicines at a mere 18% of prescribed medicines.

As a result of this poor penetration by generics, Irish expenditure per capita is the highest of all EU countries. Pharmaceutical spending in Ireland accounted for 17.3% of total healthcare costs in 2008 (Euros 1.8 billion). While approximately 25% of all prescriptions dispensed in 2008 via the state medical schemes had an available generic equivalent. That translated into Euros 227.76 million being spent on originator brand-name medicines when there was an equivalent, less expensive, generic drug available.

Public expenditure on drugs has increased dramatically in Ireland. Between 2000 and 2010, costs for prescription medicines increased by 158.5%, accounting for 12.9% of total public health expenditure in 2010 (up from 10.1% in 2000). This puts into perspective the considerable need to reduce drug spending in Ireland.

Editor's comment
If you are interested in contributing a research article in a similar area to GaBI Journal, please send us your submission here.

Related articles

Cost savings from use of generic medicines in Ireland

Generics substitution: Ireland's plan for reference pricing

Reference

1. Dunne S, Shannon B, Dunne C, Cullen W. A review of the differences and similarities between generic drugs and their originator counterparts, including economic benefits associated with usage of generic medicines, using Ireland as a case study. BMC Pharmacol Toxicol. 2013;14:1. doi:10.1186/2050-6511-14-1

Permission granted to reproduce for personal and educational use only. All other reproduction, copy or reprinting of all or part of any 'Content' found on this website is strictly prohibited without the prior consent of the publisher. Contact the publisher to obtain permission before redistributing.