FDA gives generics greater importance Posted 12/10/2012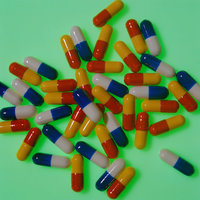 The Office of Generic Drugs has been promoted to the highest position within FDA because of the great amount of work and income/expenditure now associated with generics.
The Office of Generic Drugs has been given a superior position within FDA, with its newly appointed Director, Dr Greg Geba, now reporting directly to Dr Janet Woodcock, Director of the Center for Drug Evaluation and Research. Given that nearly 80% of all prescriptions in the US are now for generic drugs, it makes sense to give generic drugs a superior position in FDA. Dr Geba will lead the Office's 'expanding generics program[me] with the goal of enhancing our ability to give consumers timely access to high quality, safe, and effective generic drugs'.

Generic drug user fee amendments
This change was made after Congress passed the FDA User Fee Reauthorization bill in June and then on 9 July 2012, the Generic Drug User Fee Amendments of 2012 (GDUFA). These set the budgetary rules for the next five years. Drug reviews will be funded 60% by industry fees, about US$4.1 billion over the length of the deal. Medical device manufacturers will pay fees that make up about 35% of funding for the industry's review programme, or US$609 million over five years. Generic drug companies, which had been exempted from user fees, will pay US$1.58 billion over that time. It is hoped that overall, consumers and taxpayers will pay less as generics are approved more quickly.

GDUFA was designed to speed access to safe and effective generic drugs to the public and reduce costs to industry. The law requires industry to pay user fees to supplement the costs of reviewing generic drug applications and inspecting facilities. Additional resources will enable FDA to reduce its current backlog of pending applications, cut the average time required to review generic drug applications for safety, and increase risk-based inspections.

Tension in the background
US drug approvals rose to a seven-year high during 2011, due to an increase in workload without a corresponding increase in income. The user fee programmes were expanded so that FDA could meet the industry goal of approving drugs more quickly, as well as provide it with extra funds for things like increased inspections of foreign manufacturers. It was one of the few pieces of legislation this year to get bipartisan support.

The complex budgetary situation continues to cause controversy. Congress is being asked to approve US$1.2 trillion of government-wide budget cuts through to 2021. If these measures are not approved, automatic budget reductions will kick in anyway. An FDA spokeswoman said the impasse threatens the user fee programme outlined above.

Permission granted to reproduce for personal and educational use only. All other reproduction, copy or reprinting of all or part of any 'Content' found on this website is strictly prohibited without the prior consent of the publisher. Contact the publisher to obtain permission before redistributing.