Biopharmaceutical products in Iran Posted 31/05/2013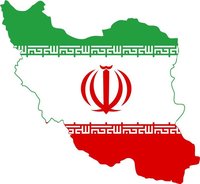 Iran will become a leader in biotechnology products (especially copied biopharmaceuticals [1]) in Asia over the next three years, according to a review by Mahboudi et al. [2].
Over the last two decades the Iranian biotechnology sector has evolved through a number of scattered and sporadic academic and industrial initiatives. Policies to encourage the advancement of biotechnology as a successful industry are now more organized and come under the jurisdiction of the Ministry of Science, Research and Technology; the Ministry of Health and Medical Education, Deputy of Research and Technology and the Center for Cooperation of Science Technology and Innovation.

Since the end of its war with Iraq in 1988, Iran has invested in education and research, and now boasts more than 15 biotechnology research centres and departments operating in medical universities. Iran produces 95% of its medicines locally, of which 5% are copied biopharmaceuticals [3].

In order to support and encourage local manufacturing of biopharmaceuticals, Iran's Ministry of Health and Medical Education has also approved regulations for 'copied biopharmaceutical products' as they are referred to in Iran [2]. This has led to the approval of 17 copied biopharmaceutical products, see Table 1, with at least 15 further products in the pipeline, which are expected to be approved in the next three years.

Table 1: Copied biopharmaceutical products approved in Iran
Product name*

Active ingredient

Therapeutic area

Company

Reference product

Originator company

AryoSeven

anti-haemophilic factor VII (human)

Haemophilia
Von Willebrand disease

AryoGen

Alphanate/ Hemofil M/ Koate-DVI/ Monoclate-P

Grifols/
Baxter/
Kedrion Biopharma

Arvestin

bevacizumab

Cancer

AryoGen

Avastin

Roche

CinnaFact

Buserelin acetate

Advanced prostate cancer (stage D)
Endometriosis

CinnaGen

Suprefact

sanofi-aventis

Epolyrec

epoetin alpha

Anaemia
Cancer
Chronic kidney failure

Pasteur Institute of Iran
Poyesh Daro
Recpharma

Erypo

Janssen-Cilag

Betapoietin

epoetin beta

Anaemia
Autologous blood transfusion
Cancer
Chronic kidney failure

CinnaGen Zahravi

Neorecormon

Roche

Altebrel

etanercept

Arthritis
Psoriasis

AryoGen

Enbrel

Pfizer

PDgrastim

filgrastim

Cancer
Hematopoietic stem cell transplantation
Neutropenia

Poyesh Daro

Neupogen

Amgen

hepatitis B vaccine

Hepatitis B

Pasteur Institute of Iran

Recombivax HB/
Engerix-B

Merck/GSK

PDferon-B

interferon alpha

Antitumour
Chronic hepatitis C
Leukaemia

Pasteur Institute of Iran
Poyesh Daro

IntronA

Merck Sharp & Dohme

Cinno Vex

interferon beta 1a

Multiple sclerosis

CinnaGen

Avonex/Rebif

Biogen Idec/ Merck Serono

ReciGen

interferon beta 1a

Multiple sclerosis

CinnaGen

Avonex/Rebif

Biogen Idec/ Merck Serono

Ziferon

interferon beta 1b

Multiple sclerosis

Zistdaru Danesh

Betaferon/ Betaseron/ Extavia

Bayer Healthcare/ Novartis

Immunex

interferon gamma

Chronic granulomatous disease (CGD)
Severe, malignant osteopetrosis

Recpharma

Actimmune

Vidara Therapeutics

Cinno Par

parathyroid hormone

Osteoporosis

CinnaGen

Forteo

Eli Lilly

Pegaferon

peg-interferon alpha

Chronic hepatitis C

Poyesh Daro

PEG-Intron

Schering-Plough

Reditux/

Zitux

rituximab

Rheumatoid arthritis
Non-Hodgkins lymphoma
Leukaemia

CinnaGen/AryoGen

MabThera

Roche

Hebreastin

trastuzumab

Stomach neoplasms
Breast neoplasms

AryoGen

Herceptin

Roche

*product names given where available
Considering the number of copied biopharmaceutical products approved or in the pipeline, Mahboudi et al. [2] believe that Iran is well placed to become 'one of the biggest biosimilar producers in the world' and will lead Asia in the number of products.

Editor's comment
According to Professor Majid Cheragali*, Iran's pharmaceutical industry does not have access to the production procedures of originators, including cell type, fermentation and purification procedures, they cannot claim 'similarity' to originator brands. These copied biopharmaceuticals including granulocyte colony-stimulating factors, human growth hormones, interferons, have received marketing authorization for the local Iranian market, but none have received evaluation according to internationally recognized guidelines for biosimilars [1].

*Professor Majid Cheragali is a member of the International Editorial Advisory Board of GaBI Journal.

Related article

Significance of locally produced biosimilars in Iran

References

1. Current status of biopharmaceuticals in Iran's pharmaceutical market. Generics and Biosimilars Initiative Journal (GaBI Journal). 2013;2(1).26-9. doi:10.5639/gabij.2013.0201.008

2. Mahboudi F, Hamedifar H, Aghajani H. Medical biotechnology trends and achievements in Iran. Avicenna J Med Biotechnol. 2012 Oct;4(4):200-5.

3. GaBI Online - Generics and Biosimilars Initiative. Production of 24 biogeneric products in Iran by 2012 [www.gabionline.net]. Mol, Belgium: Pro Pharma Communications International; [cited 2013 May 31]. Available from: www.gabionline.net/Biosimilars/News/Production-of-24-biogeneric-products-in-Iran-by-2012

Permission granted to reproduce for personal and non-commercial use only. All other reproduction, copy or reprinting of all or part of any 'Content' found on this website is strictly prohibited without the prior consent of the publisher. Contact the publisher to obtain permission before redistributing.

Copyright – Unless otherwise stated all contents of this website are © 2013 Pro Pharma Communications International. All Rights Reserved.
Comments (2)
Response to 'Biopharmaceutical products in Iran' posted 03/06/2013 - by Jodi H, GaBI Online Editorial Office
Dear Professor Cheraghali, Thank you for your comment. Please note that we referenced your paper for the term 'copied pharmaceuticals'. Best regards, Jodi
Biopharmaceutical products in Iran posted 02/06/2013 - by N/A
"Iran produces 95% of its medicines locally, of which 5% are biosimilars [1, 3]." Dear Editor Since these are wrong information and Iran does not produce such share of its pharmaceutical market locally and I have never cited such data in my published paper in GaBi I would appreciate if you revise this mistake in the commentary. Regards Prof. Abdol Majid Cheraghali