Key issues for adalimumab biosimilars Posted 07/02/2020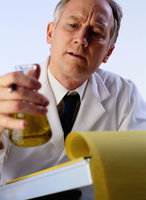 Adalimumab is a popular and effective antibody treatment for inflammatory bowel disease (IBD). A recent position statement from the Belgian IBD research group (BIRD) reviews key issues surrounding the use of adalimumab biosimilars, including extrapolation, immunogenicity and switching [1].
There are currently five adalimumab biosimilars approved for the treatment of IBD in the European Union (EU): Amgevita (Amgen), Imraldi (Biogen), Hyrimoz (Sandoz), Hulio (Mylan) and Idacio (Fresenius Kabi) [2]. BIRD reviews the major issues surrounding the use of these biosimilars, focusing on Belgium, which has one of the lowest rates of biosimilar uptake in Europe.

Extrapolation is extending the findings from one set of conditions to another, such as extending and applying the safety and efficacy data from clinical studies regarding one indication (medical condition) to another indication or extending data from clinical studies in one population, e.g. adults, to another, e.g. children. In Europe, the European Medicines Agency will recommend the use of a drug for other indications if there is appropriate scientific justification. In the case of adalimumab biosimilars, extrapolation from indications such as rheumatoid arthritis has been supported on the basis that inflammation mediated by tumour necrosis factor-alpha (TNF-α) (the target of adalimumab) is a common mechanism across immune-mediated inflammatory disease.

The article goes on to explain that immunogenicity can lead to increased drug clearance, loss of response and side-effects such as hypersensitivity. In Belgium, the Federal Agency for Medicines and Health Products (FAMHP) recommends development of a risk management plan for each new marketing authorization of a biosimilar. They also state that a biosimilar cannot be approved if there is an increased risk of immunogenicity. Although no immunogenicity data are yet available on adalimumab biosimilars in IBD patients, trials in rheumatoid arthritis and psoriasis showed comparable safety and incidence of anti-drug antibodies between biosimilar and originator adalimumab. However, the authors say further long-term observational studies (1 year+) are needed.

There are also no data yet on switching IBD patients from originator to biosimilar adalimumab, however, there are data on switching in rheumatoid arthritis and psoriasis. Some trials even conducted multiple switches with no significant effect on efficacy, safety or immunogenicity. However, these studies were not powered to assess treatment switching. Despite this, the Italian Group for the study of Inflammatory Bowel Disease (IG-IBD) supports switching from originator to biosimilar adalimumab in IBD patients.

Substitution is not permitted in Belgium for biologicals, including biosimilars. The authors' note that, as adalimumab is administered by injection, a change in the injection device can impact on the correct administration of the drug. This is significant as the most common adverse events reported with the adalimumab originator in trials were related to injection site reactions. The fact that the drug is an injectable is also important for formulation changes. The current formulation of originator adalimumab differs from the initially commercialized version. It has fewer excipients (including citrate) and a smaller injection volume and needle, which was in patient favour according to phase II trials. Patients reported less pain from the citrate-free formulation of adalimumab, which is an important consideration for biosimilar manufacturers.

To close, the research group provide five key recommendations on the five adalimumab biosimilars:
1. Extrapolation from randomized controlled trials in rheumatoid arthritis and psoriasis support the use of all five approved adalimumab biosimilars in IBD (Crohn's disease and ulcerative colitis).
2. Initiating treatment with an adalimumab biosimilar is as safe and effective as the use of a reference product.
3. Switching from reference to biosimilar adalimumab is safe for patients who are stable and in clinical remission. Immunogenicity does not seem to be different after switching from reference to biosimilar adalimumab.
4. Automatic substitution, without consulting the prescriber, however, is not appropriate.
5. Patients who are prescribed an adalimumab biosimilar should be followed in the long term to monitor side effects.

Overall, the research group welcome the introduction of biosimilars which, by reducing prices and increasing treatment uptake, can help to improve care for IBD patients. However, they say current uptake of adalimumab biosimilars is low and recommend government action to help get more stakeholders on board with biosimilars.

Conflict of interest
Several of the authors of the research paper [1] reported conflict of interest, including having received research grants and other financial support from pharmaceutical companies. For full details of the authors' conflict of interest, see the research paper [1].

Editor's comment
Readers interested to learn more about position statements for biosimilars are invited to visit www.gabi-journal.net to view the following manuscripts published in GaBI Journal:

ABPI issues updated position paper on biosimilars

ECCO position statement on biosimilars

Readers interested in contributing a research or perspective paper to GaBI Journal – an independent, peer reviewed academic journal – please send us your submission here.

Related articles
Adalimumab biosimilars in Europe: a review

Bio-Thera gains Chinese approval for adalimumab copy biological and starts ustekinumab trial

FDA approves adalimumab biosimilar Abrilada

References
1. Somers M, Bossuyt P, Ferrante M, et al. Belgian IBD Research Group (BIRD) Position Statement 2019 on the use of adalimumab biosimilars in inflammatory bowel diseases. J Crohns Colitis. 2019 Dec 26. pii:jjz209. doi: 10.1093/ecco-jcc/jjz209. [Epub ahead of print]
2. GaBI Online - Generics and Biosimilars Initiative. Biosimilars approved in Europe [www.gabionline.net]. Mol, Belgium: Pro Pharma Communications International; [cited 2020 Feb 7]. Available from: www.gabionline.net/Biosimilars/General/Biosimilars-approved-in-Europe

Permission granted to reproduce for personal and non-commercial use only. All other reproduction, copy or reprinting of all or part of any 'Content' found on this website is strictly prohibited without the prior consent of the publisher. Contact the publisher to obtain permission before redistributing.

Copyright – Unless otherwise stated all contents of this website are © 2020 Pro Pharma Communications International. All Rights Reserved.
Comments (2)
Response to 'EMA doesn't authorize medicinal products' posted 12/02/2020 - by Anna Z, GaBI Online Editorial Office
Dear Thomas, Thank you for your valuable comments and insight received on 10 February 2020, we have followed-up on your suggestion and researched the issue further. As a result, we have updated article 'Key issues for adalimumab biosimilars' with the current information. We very much appreciate your kind feedback, and please continue with your valuable comments to GaBI Online. Thank you for your interest in GaBI. Please enjoy the quality information and content published under GaBI (GaBI Online and GaBI Journal). Best Regards, Anna
EMA doesn't authorize medicinal products posted 10/02/2020 - by Thomas Baierl
Dear Sirs, it might sound a bit hairsplitting but in the interest of accuracy I 'd like to remember you to the fact that centrally licensed medicinal products are licensed by the European Commission based on a positive CHMP recommendation. EMA doesn't license medicinal products but is the administrative superstructure ensuring proper work of CHMP, COMP, PRAC etc. Yours sincerely Thomas