EU guidelines for follow-on NBCDs
Posted 22/01/2016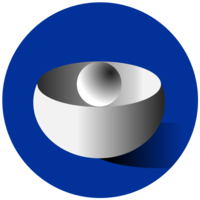 Last update: 22 January 2016
The regulatory body for approval of medicines in the European Union (EU) is the European Medicines Agency (EMA). The agency is responsible for the scientific evaluation of medicines developed by pharmaceutical companies for use in the EU.
Like biologicals, non-biological complex drugs (NBCDs) consist of different (closely related) structures that cannot be fully quantitated, characterized or described by (physico-)chemical analytical tools. The composition and quality of NBCDs are dependent on the manufacturing process and controls – just as is the case with biologicals.
EMA has not formally classified certain product families, e.g. glatiramoids, liposomes or iron carbohydrates, as NBCDs. However, nanomedicines are often mentioned in the context of NBCDs.
Follow-on NBCDs have been authorized via the generics regulatory pathway (national route/decentralized procedure). However, EMA tends to refer to biosimilars' regulations when considering follow-on NBCDs. The major difference is the fact that follow-on NBCDs may receive marketing approval through the decentralized route, unlike biosimilars, which must follow the centralized procedure [1].
EMA does not yet have any guidelines for follow-on NBCDs, but the agency has the following reflection papers‡ on the subject:
1. Specific Reflection Papers
These reflection papers are specific to the type of NBCD and have been released with a view to developing guidelines:
Reflection paper on the data requirements for intravenousiron-based nano-colloidal products developed with reference to an innovator medicinal product EMA/CHMP/SWP/620008/2012
Date: 26 March 2015
http://www.ema.europa.eu/docs/en_GB/document_library/Scientific_guideline/2015/03/WC500184922.pdf
Reflection paper on the data requirements forintravenous liposomal products developed with reference to an innovator liposomal product EMA/CHMP/806058/2009/Rev.02
Date: 21 February 2013
http://www.ema.europa.eu/docs/en_GB/document_library/Scientific_guideline/2013/03/WC500140351.pdf
‡ Reflection paper
A reflection paper is developed to communicate the current status of discussions or to invite comment on a selected area of medicinal product development or a specific topic. It can provide a framework for discussion or clarification, particularly in areas where scientific knowledge is quickly evolving or experience is limited. A reflection paper does not provide direct scientific, technical or regulatory guidance, but may contribute to future development of such guidelines or related documents, as it provides clear statements on current expectations from the regulator. Therefore, it becomes possible for researchers to define the potential weak or controversial points and further clarify these with the regulators.
Related articles
EU guidelines for nanosimilars
European biosimilars guidelines
Reference
1. GaBI Online - Generics and Biosimilars Initiative. EU guidelines for biosimilars [www.gabionline.net]. Mol, Belgium: Pro Pharma Communications International; [cited 2016 Jan 22]. Available from: www.gabionline.net/Guidelines/EU-guidelines-for-biosimilars
Permission granted to reproduce for personal and non-commercial use only. All other reproduction, copy or reprinting of all or part of any 'Content' found on this website is strictly prohibited without the prior consent of the publisher. Contact the publisher to obtain permission before redistributing.
Copyright – Unless otherwise stated all contents of this website are © 2016 Pro Pharma Communications International. All Rights Reserved.