About GaBI
Generics and Biosimilars Initiative (GaBI) was founded in 2008 by Pro Pharma Communications International.
The mission of GaBI is to foster the worldwide efficient use of high quality and safe medicines at an affordable price, thus advancing and supporting the idea of accessible, affordable and sustainable health care.
GaBI aims to raise the scientific status of generic and biosimilar medicines, and to provide comprehensive high quality, scientifically sound, reliable, well-documented and up-to-date information about generic and biosimilar medicines both in print and electronically in an open access format.
The intention of GaBI is to generate a service for healthcare providers to support them in making cost-effective choices when it comes to treatment decisions.
Healthcare professionals such as physicians and pharmacists, are the primary target of GaBI; followed by others involved in sustaining health care, such as healthcare policymakers and drug regulators, third-party payers and the pharmaceutical industry.
GaBI Online was launched in 2009 and GaBI Journal was launched in 2012. The first GaBI Educational Workshop started in 2013.
LATIN AMERICAN FORUM
To further enhance the objectives of GaBI in sharing of information and knowledge that ensure policies supportive of safe biosimilars use, in June 2021, GaBI launched the 'Latin American Forum' (in Spanish) featuring the latest news and updates on research and developments in generic and biosimilar medicines in Latin America. Visit the GaBI 'Latin American Forum' here.
About GaBI Online
GaBI Online was first launched in 2009 and has quickly developed into an authoritative resource for global news on the recent developments in the field of generics and biosimilars, a repository of worldwide guidelines and an archive of related scientific information. It seeks to provide readers with the latest updates on developments in relation to generic and biosimilar medicines, and to serve as a communication vehicle to reach key members of the healthcare world.
GaBI Online subscribers can stay informed by receiving free weekly online alerts on the latest news on generic and biosimilar medicines from different perspectives covering information on research and general news, policies and legislation, worldwide guidelines, scientific and interview reports, news and reports of major conferences and events.
GaBI Online is committed to the highest editorial and ethical standards in the provision of all its content and related services, and to providing objective and trustworthy information and guidance on all aspects of cost-effective health and health care.
All content on GaBI Online is based on peer reviewed, scientific research articles, up-to-date legislation and other news sources selected by the editors and Publisher. We strive to provide evidence-based information in an easy-to-understand and easy-to-find format. GaBI Online consults widely with the relevant professional bodies and other interest groups in order to serve our audience of healthcare professionals. GaBI Journal's International Editorial Advisory Board consists of over 54 respected experts from 22 countries who provide regular input on issues relating to the content of GaBI Online.
Editorial Sections of GaBI Online
GaBI Online presents a diverse selection of information through its articles in the various editorial sections:
Generics - news, research and general
Biosimilars - news, research and general
Guidelines
Policies & Legislation
Reports
Pharma News
Conferences
Country Focus
The Generics and Biosimilars Research section reviews the latest developments and innovations in the field of generics and biosimilars research. All content is based on peer reviewed scientific research articles providing a summary of the published scientific studies, reports and review articles.
This is achieved by abstracting the most important published articles and translating this into the most succinct and salient points in order for healthcare professionals to understand the key issues quickly and easily.
An editorial calendar has been established providing a regular focus and structured research on different topics of interest to the healthcare community.
GaBI Online Editorial Policy
The following sets out our editorial principles, standards and processes:
1. Principles and policies followed for each editorial section
GaBI Online continuously strives to provide accurate and balanced content that can be trusted. All information we publish is comprehensively researched against the current evidence-based standards, wherever possible and all our sources are provided so that further research and checking of the original data and our interpretation can be performed. Whenever our published material contains conjecture or subjective opinion, this is always clearly indicated. The foundational philosophy of GaBI is to provide accurate information of interest, which is easily understandable to our peers and colleagues in the field of health care. In this way, GaBI Online puts the interests of our audience first.
GaBI Online remains impartial, objective and fair in its dealings with the industries of interest and the information it provides. Whenever the views and opinions provided in our editorial content have no scientific consensus, they are announced as such clearly and all efforts to express all current opinions on the subject are made.
GaBI Online aims to be fully transparent and devoid of conflict of interest in all its actions. Accountability is ensured by its culture of learning from our audience via feedback provided through the GaBI Online website. In any situation where it comes to our attention that incorrect information has been presented, errata will be published and all articles updated with the correct information.
GaBI Online will always keep any information concerning its users and subscribers private and, barring a specific legal order, will never divulge any correspondence or personal information without their prior and explicit permission. All information provided by subscribers to our newsletter will never be sold or rented to other companies.
GaBI Online has a dedicated team of editors and writers with a clear mandate to produce accurate, balanced and transparent information. All editorial staff is provided with continuous professional development training to ensure all editorial standards are kept.
None of our editors or writers is ever asked, nor are they ever permitted, to favour a specific treatment, service or product from a company or organisation. All editorial staff and writers for GaBI Online must fully disclose all their potential conflicts of interest that they may have with any healthcare-related companies or organisations and are asked to follow the international guidelines for ethical journalistic practices
2. Quality assurance is maintained by GaBI Online, which has the ultimate responsibility for editorial quality. GaBI Online editors and Publisher meet two times a week to select the relevant content and discuss the quality of each published article on GaBI Online.
3. Editorial production process
3.1 Article research
The evidence-based knowledge that informs all GaBI Online content is developed from peer reviewed scientific research, wherever possible, and also from the regulatory authorities and the direct experience of clinicians, pharmacists and other healthcare professionals, patients and the wider public.
It is the aim of GaBI Online to research and compile this knowledge to provide users with a rounded and balanced package of material on cost-effective treatments. Articles in the news section are written through researching more than 40 sources of news, looking for the most up-to-date and useful information for our readers.
Further information on the sources used in the development of content on GaBI Online is available upon request. Simply write to the editorial office via the 'Contact' link at the top of every page.
3.2 Article production
Once the topic of an article has been discussed and agreed upon by the editors and Publisher, our qualified editors will research and prepare the first version for onward editing and finalisation.
Final content is then passed to the copyediting team to check for common factual errors, spelling, grammar, adherence to house style, and overall presentation.
3.3 Article check and sign-off policy prior to publication
Before any content is published on the GaBI Online platform, it is first checked by an appropriately qualified and experienced Executive Editor for accuracy, balance, accessibility, and tone. The Publisher will then sign off the article for publishing. All content is checked by two copyediting assistants after publishing.
3.4 Review of content/Readers' feedback
All content on GaBI Online is reviewed regularly and systematically in order to keep only the most up-to-date information. Content is also reviewed immediately whenever we receive feedback from our readers or visitors, either through the Comments section at the bottom of the articles or via email. The publication date(s) of all major updates are displayed clearly on all published articles as a helpful guide to the accuracy of time-sensitive information.
4. General information
4.1 Press releases
Please send your press releases to our editorial assistant.
4.2 Embargoes – we honour embargoes
GaBI Online is more than willing to honour news embargoes. An early heads up gives us extra time to prepare and conduct research. We promise to keep your news confidential until the stated embargo lifts.
4.3 We treasure exclusives
GaBI Online is a resourceful news service covering the generics and biopharmaceutical industry worldwide. Exclusive delivery of news via GaBI Online – before it is distributed to other news outlets – will garner significant attention within the biotechnology and pharmaceutical industry. And if the news warrants, it will be featured as headlines on the homepage as well as included into the newsletter via email to subscribers.
4.4 GaBI Online publishing times
GaBI Online weekly news and e-newsletter is updated every Friday on www.gabionline.net
For more information, please contact Ms Lasia Tang.
Most viewed articles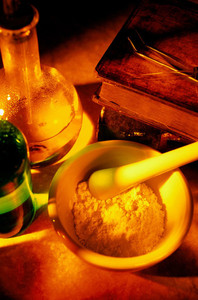 Home/Reports

Posted 14/10/2009

Powered by