US supreme court ruling means biosimilars pathway safe
Posted 06/07/2012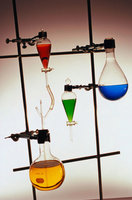 On 28 June 2012 the US Supreme Court ruled in favour of the bulk of the Affordable Care Act, meaning that the biosimilars pathway, which is part of the act, is now also safe.
The Supreme Court had been reviewing the constitutionality of the provision in the Affordable Care Act demanding that individuals should take personal responsibility for paying for their health care by obtaining health insurance or pay a fine [1]. The result of this could have meant that the whole law, including the biosimilars pathway, could have been rejected and that new legislation would have needed to be passed.
However, the Supreme Court, after hearing oral arguments on 26–28 March 2012, in the case of the National Federation of Independent Business versus Sebelius, made the historic decision to uphold the Patient Protection and Affordable Care Act (PPACA) as constitutional under the taxation clause of the US Constitution. This means that the Biologics Price Competition and Innovation Act (BPCIA), which created an approval pathway in the US for biosimilars, will survive.
The decision by the Supreme Court was, not surprisingly, met with relief by biosimilars producers. The US is already somewhat behind Europe, which approved its first biosimilar back in 2006 [2], and overturning the PPACA would have only created further delay.
The decision also removes any hesitation biosimilar manufacturers may have had in using the BPCIA due to the uncertainty of its survival. With the biosimilars framework intact, efforts to shape the implementation of the pathway will certainly follow. The Biotechnology Industry Organization (BIO) has already issued a statement stating that it is 'pleased to move forward on biosimilar pathway' and reconfirming its intention to work with FDA to implement the biosimilars pathway in such a way that will 'ensure patient safety, expand patient access and competition, and provide necessary and fair incentives that will help spur continued biomedical breakthroughs.'
Pharmaceutical Research and Manufacturers of America (PhRMA), the industry group representing innovator companies, said that the group respected the decision and pledged to 'work with Congress and the Administration on a bipartisan basis to address these important issues and will continue to advocate for an environment that fosters medical innovation and access to new medicines.'
One would hope that this decision would spur the approval of biosimilars in the US. Despite the PPACA being passed in 2010 [3] there have still been no biosimilars approved by FDA via BPCIA. There are huge potential savings to be made for Americans. Worldwide sales for biologicals in 2011 totalled US$112.93 billion, which represented a 4.6% (US$5 billion) increase over 2010 sales.
Related articles
FDA biosimilar user fees meeting
Biosimilar user fees proposal under review
Generics and biosimilars affected by Obama's deficit plans
FDA gives some insight into biosimilar pathway
References
1. GaBI Online - Generics and Biosimilars Initiative. US Supreme Court looks set to challenge Affordable Care Act [www.gabionline.net]. Mol, Belgium: Pro Pharma Communications International; [cited 2012 Jul 6]. Available from: www.gabionline.net/Biosimilars/General/US-Supreme-Court-looks-set-to-challenge-Affordable-Care-Act
2. GaBI Online - Generics and Biosimilars Initiative. Biosimilars approved in Europe [www.gabionline.net]. Mol, Belgium: Pro Pharma Communications International; [cited 2012 Jul 6]. Available from: www.gabionline.net/Biosimilars/General/Biosimilars-approved-in-Europe
3. GaBI Online - Generics and Biosimilars Initiative. US healthcare reform [www.gabionline.net]. Mol, Belgium: Pro Pharma Communications International; [cited 2012 Jul 6]. Available from: www.gabionline.net/Policies-Legislation/US-healthcare-reform
Source: BIO, PhRMA,US Supreme Court